Domestic/Civil Service
Do you want to improve the world in which we live? Do you think you have what it takes to be a successful Civil Service professional? If you are an intelligent, strategic-thinker who can apply specific skills and knowledge, as well as professional and personal experiences to a position where cultural awareness and appreciation and exceptional performance are valued, we encourage you to consider a career with the U.S. Department of State.
As a part of the nation's largest, most stable employer, the U.S. Government, the U.S. Department of State is the lead foreign affairs agency responsible for formulating and implementing U.S. foreign policy overseas.
At the core of our operations are our Civil Service professionals. They help to drive diplomatic principles and initiatives worldwide through conscientious work from their location in the United States. In short, they are dedicated to improving the world in which we live.
Working in Washington, D.C., or other cities throughout the United States, you'll work on everything from improving trade opportunities for U.S. businesses, to helping American couples adopt children from overseas, to monitoring human rights issues.
A career with the Civil Service means that you can make a difference in the world. Start by looking at our map of where we work or reading about the different job categories.
Need help with understanding the different acronyms and terms used in Department of State vacancies? View the Civil Service Glossary of Terms (pdf).
Our Civil Service employees are located in Washington, D.C. and throughout other U.S. locations such as passport offices.
No matter where they are located, the goal is the same: to advance U.S. interests and implement foreign policy.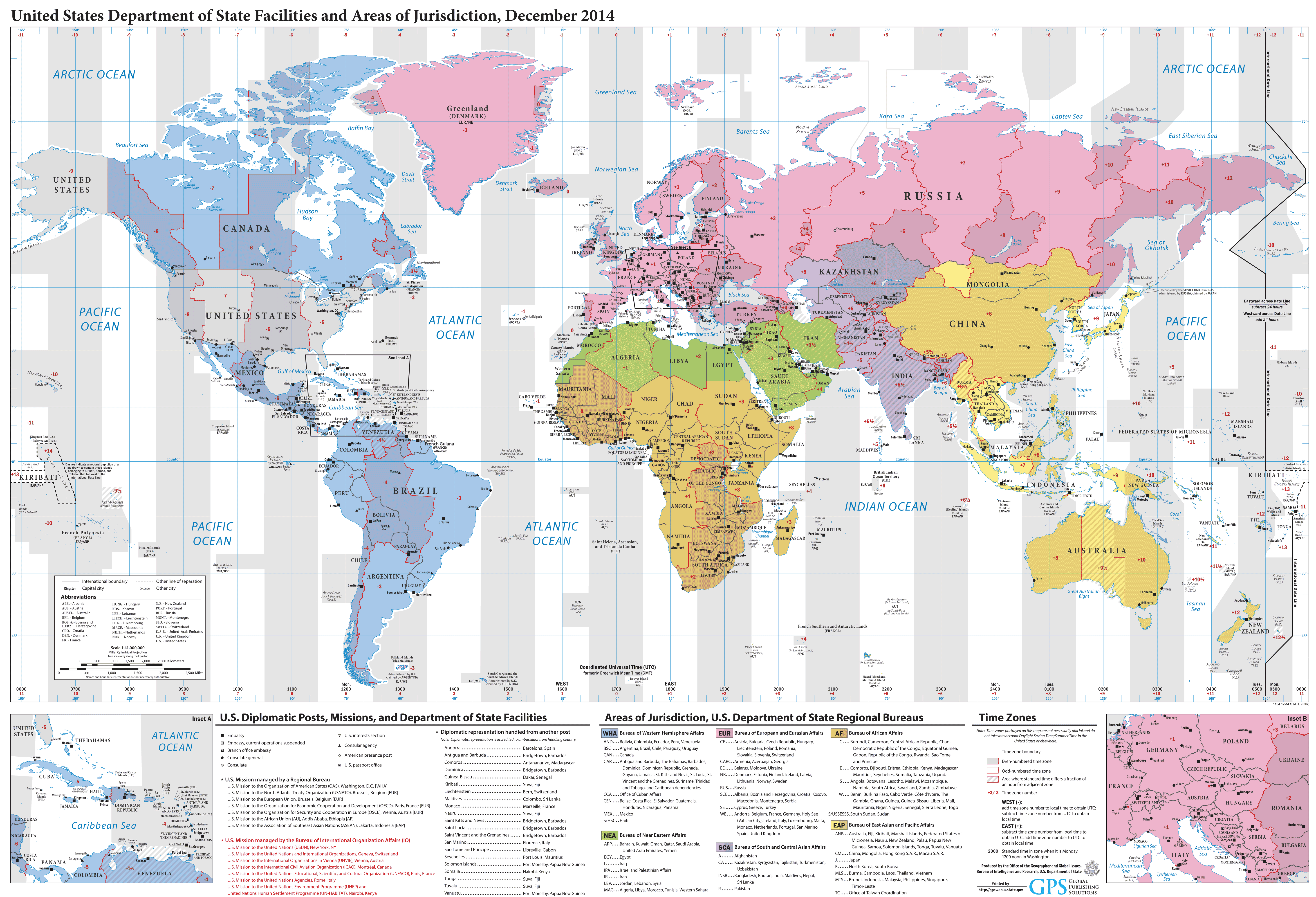 Civil Service Locations
Arizona
Tucson
Arkansas
Hot Springs
California
Los Angeles
San Diego
San Francisco
Colorado
Aurora (suburban Denver)
District of Columbia
Washington, D.C.
Florida
Fort Lauderdale
Miami
Hawaii
Honolulu
Illinois
Chicago
Kentucky
Williamsburg
Louisiana
New Orleans
Maryland
Baltimore
Massachusetts
Boston
Michigan
Detroit
Minnesota
Minneapolis
New Hampshire
Portsmouth
New Jersey
Iselin
New York
Buffalo
New York
Pennsylvania
Philadelphia
Puerto Rico
San Juan
South Carolina
Charleston
Texas
Brownsville
Dallas
El Paso
Houston
Vermont
St. Albans
Virginia
Dunn Loring
Rosslyn
To meet the challenges of the 21st century — and beyond — we need intelligent, creative, strategic-thinkers with excellent communication skills to consider a public service career with the U.S. Department of State.
If you decide to pursue a career with the U.S. Department of State, you have the option of becoming either a Foreign Service or a Civil Service employee. So, what's the difference?
Foreign Service employees live and work overseas, and in Washington, D.C., and represent America abroad; Civil Service employees support the mission from Washington, D.C. or other locations around the United States.
Regardless of whether an employee serves in the Foreign or Civil Service, or where they are physically located, all those working for the U.S. Department of State contribute to advancing U.S. interests and implementing foreign policy.
If you decide on a Civil Service career with the U.S. Department of State, you'll receive exceptional healthcare, educational and personal development program benefits. And, you'll also have the chance to choose from 11 Mission Critical Careers, all designed to support our mission, from here in the United States.
Most of our Civil Service employees work in Washington, DC or in other locations throughout the United States, such as Los Angeles, New York, Chicago, Seattle, Houston and New Orleans, among others.
Ultimately, Civil Service employees at the U.S. Department of State work to help transform societies worldwide into stronger democracies and full partners in the international community.