Diplomats in Residence
Diplomats in Residence (DIRs) are career Foreign Service Officers and Specialists located throughout the U.S. who provide guidance and advice on careers, internships and fellowships to students and professionals in the communities they serve. DIRs are available to answer questions and share insight with those interested in Foreign and Civil Service careers, internships and fellowships.
Please take the time to get to know our site. When you're ready, contact a DIR closest to your geographic location who will answer your questions. Just rollover the interactive map below and click on your region. You can also find local events under the "Connect" section.
Please refer to the Department's privacy policy if providing personally identifiable information in your email inquiry.
Dorothy Ngutter,
Diplomat in Residence


(AK, Northern CA, OR, WA)

X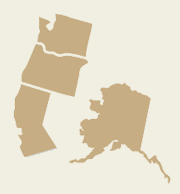 Region: Northwest
Location: University of California, Berkeley

Tours: National Security Affairs Fellow, Hoover Institution, Stanford, CA; Deputy Political Counselor, U.S. Embassy Ankara, Turkey; Office of the Under Secretary of State for Political Affairs Washington, DC; Peru Desk, Bureau of Western Hemisphere Affairs, Washington, DC; State Department Operations Center, Washington DC; U.S. Mission to NATO, Brussels, Belgium; U.S. Embassy, Bamako, Mali
Career Track:

Political
Years of Service:

13
Prior Experience:

NGO: Immigration Program Assistant, Executive Assistant; Software Companies: Technical Writing intern
Languages:

Turkish, Spanish, and basic French and Swahili
Education:

Master of Arts in Law and Diplomacy, The Fletcher School, Tufts University, Medford, MA; BA, Northeastern University, Boston, MA
Interesting Experience:

I joined the Foreign Service as it presented a career that synched my interest in international affairs, curiosity about other cultures, love of languages, and commitment to public service. It was, however, the incredible experiences on my first tour in Bamako, Mali that got me "hooked" on the Foreign Service. Whether taking a visiting U.S. delegation on a tour of the Mosque of Djenné, liaising with our military to provide training to Malian forces, or standing on the tarmac as part of the diplomatic corps to welcome visiting heads of state, my first tour provided a great foundation for me to engage and grow as a professional. It also solidified my decision to serve my country as a U.S. diplomat. As a Consular-Political Officer, I came to appreciate one of the core missions of the State Department — helping American citizens. In subsequent assignments I worked with diplomats from Allied countries in the multilateral work of U.S. Mission NATO, and had the opportunity to work on a Press Team leading up to the 2006 NATO Summit in Riga, Latvia. As Peru Desk Officer, I learned to work with other U.S. government agencies, think-tanks, and non-government organizations on issues related to the implementation of the Free Trade Agreement with Peru. In Turkey, I was honored to serve as part of a great team of professionals on vital issues that impacted U.S.-Turkey relations, including the Syria crisis. The varied assignments I've had in Foreign Service have enhanced my knowledge, skills, and ability to understand different perspectives, while telling America's story abroad.
Last Post:

National Security Affairs Fellow, Hoover Institution
Return to map
Melissa Martinez,
Diplomat in Residence


(Southern CA, HI, NV)

X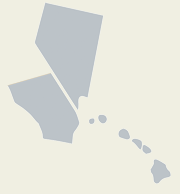 Region: Southern California
Location: UCLA

Tours: Mexico City, Mexico, Deputy Press Attaché; Miami, FL, Director, Media Hub of the Americas; San Jose, Costa Rica, Press Attaché; Washington, DC, Policy Officer, Bureau of International Information Programs; Mexico City, Mexico, Consular Officer; Montevideo, Uruguay Deputy Public Affairs Officer
Career Track:

Public Diplomacy
Years of Service:

14
Prior Career:

Research Assistant, United Nations Development Program, United Nations, New York, New York;
Event Coordinator & Fundraiser, Big Brothers, Big Sisters of America, Las Cruces, New Mexico
Languages:

Spanish, Portuguese
Education:

MA, Columbia University, School of International and Public Affairs, New York, New York;
BA, New Mexico State University, Las Cruces, New Mexico
Interesting Experience:

As a communications professional who has spent the majority of my career doing press and public relations work as well as educational and cultural outreach, my job is to tell America's story, informing our global audiences about why diplomacy matters and how diplomacy changes lives.  Figuring out the recipe of what traditional and innovative communication platforms are most effective in channeling our messaging efforts to inform, educate, and inspire action is the foundation of the work I have carried out throughout my career as a Public Diplomacy Officer.  I have learned that being an effective diplomat starts with simply being present.  I have had the chance to be present and tell America's stories of goodwill through messaging efforts to ensure the Costa Rican public was well aware of all the incredible work being done to provide humanitarian assistance to the 'ticos' of Costa Rica who lived in remote areas of the countryside and were in desperate need of medical and dental care, school repairs, or lacked basic supplies. I have had the chance to be present as a Consular Officer in Mexico helping Americans in need resolving welfare and whereabouts cases and reuniting families.  I have had the chance to be present in amplifying U.S. foreign policy messaging to Latin American audiences as an official spokesperson for the Department of State in Miami, FL.  I have had the chance to be present standing in front of Uruguayan students hungry to learn, yearning for a greater future, and who were grateful that I was present.
Last Post:

U.S. Embassy Mexico City working as the Deputy Press Attaché
Return to map