Meet the Fellows
Karen Allen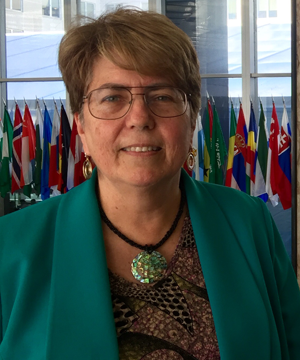 The Franklin Fellows Program would like to welcome Ms. Karen Allen. Ms. Allen is the 204th Fellow. She serves as a Franklin Fellow in the Office to Monitor and Combat Trafficking in Persons (J/TIP), with a goal of improving the monitoring and evaluation of programs funded by J/TIP.
Ms. Allen has over 40 years of experience in directing and expanding ethnically diverse, clinical, and preventive programs in maternal and child health, mental health, domestic violence, education, global health, and social services. She has worked with international clients and government agencies, and has a strong interest in facilitating South to South exchanges. She most recently served as Director and Vice-President of Early Childhood Services at Northern Virginia Family Service (NVFS), where she oversaw all aspects of Head Start and Healthy Families programs for up to 1300 children per year in Arlington, Fairfax, Prince William and Loudoun Counties, and Alexandria, Virginia.
From 1974 to 2009, Ms Allen worked in Chicago at the Joint Commission of International and Metropolitan Family Services. Most of her career has focused on community-building and managing high quality social services in low-resource and immigrant communities. She has experience in staff and stakeholder relations, grant writing and management, budgeting, performance and compliance monitoring, and training. Ms Allen is a psychotherapist and a Licensed Clinical Social Worker.
She holds a bachelor's degree in Anthropology from Stanford University, a master's degree in Social Service Administration from the University of Chicago, and a master's degree in Public Health from Johns Hopkins Bloomberg School of Public Health. She has served two internships in India, studying and writing on HIV/AIDS and family planning behavior change communication. She comes to the Franklin Fellows program with a longstanding passion for endeavors that address gender, health, education and income equity. At J/TIP, Ms Allen looks forward to applying the knowledge and skills she has gained from domestic non-profit management to evaluating and improving international programs which are designed to prevent human trafficking, protect victims and prosecute traffickers.
In her private life, Ms Allen has developed a multi-cultural family, as an exchange student, a long-term foster parent to unaccompanied minor refugees, and a host to international students.
Dr. Irina Adamashvili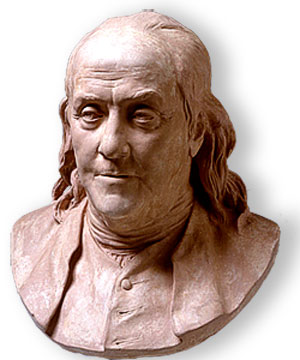 Louisiana University Health Sciences, School of Medicine
We are pleased to announce that our 71st Franklin Fellow is Dr. Irina Adamashvili, who is serving in CA/PPT's Office of Strategic Planning and Cost Analysis (CA/PPT/SPCA), where she works on the Management Information System and other data bases.
Irina comes to us from the Louisiana University Health Sciences, School of Medicine in Shreveport, where she was an Assistant Professor of Neurology and Genetics. She has been involved in various research projects in the field of Genetics and has published numerous peer-reviewed articles in prestigious journals. She has delivered invited lectures at UCLA and the NIH and has served as committee chairperson of international conferences in Genetics.
In her earlier career in Georgia, Irina was affiliated with the Institute of Pediatrics in Tbilisi as head of International Affairs. In that position, she organized collaborative ventures between the Institute of Pediatrics and institutions of foreign countries. She established contacts with various medical societies from the U.S. and Europe and organized visits by them to Georgia.
Irina holds an MS in Molecular Genetics from Tbilisi State University and a PhD in Human Genetics from the Institute of Medical Genetics in Moscow. She is a past member of a number of organizations, including the American Human Histocompatibility Society; the Genetic Society of America; the New York Academy of Sciences; and the European Society of Human Genetics.
Dr. Evan Berry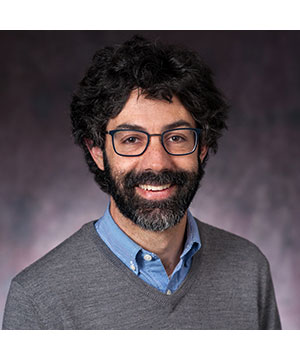 Dr. Evan Berry is an Associate Professor of Philosophy and Religion at American University and is the Co-Director of the Ethics, Peace, and Global Affairs Master's Degree Program. He teaches a range of courses, but the three he enjoys the most are "Global Ethics," "Religion and Globalization" and "The Idea of Nature." Evan's research examines the intersection of religion and the environment, investigating the role played by religious traditions in shaping the way that modern societies conceptualize and respond to environmental issues, and also by charting the ways that religious organizations engage politically around climate change and other sustainability issues. His book,
Devoted to Nature: The Religious Roots of American Environmentalism
(University of California Press, 2015) takes the former approach, asserting that American debates about environmental issues have relied heavily on concepts drawn from Christian theological tradition. His more recent work examines the role of religious actors within the UN Framework Convention on Climate Change, and pays particular attention to the religious dynamics of Latin America. He is also the principal investigator in a multiyear initiative on "Religion and Climate Change in Cross-Regional Perspective," funded by the Henry Luce Foundation. Evan has a B.A. in Religion from Colorado College, and an M.A. and Ph.D. in Religious Studies from the University of California Santa Barbara.
For the past four years, he has also been a Global Ethics Fellow at the Carnegie Council for Ethics in International Affairs. His Franklin Fellowship is with the State Department's Office of Religion and Global Affairs, where his work will build on efforts to partner with religious organizations on climate change issues and consider religious actors as they influence Western Hemisphere Affairs.
Dr. Jo Chitlik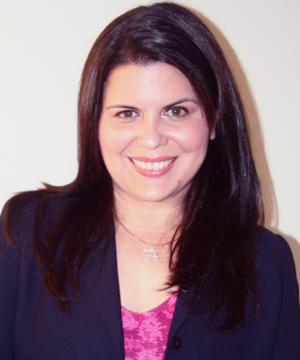 The Franklin Fellows Program would like to welcome Dr. Jo Chitlik as the 181st Franklin Fellow! Dr. Chitlik serves in the Office of Investment Affairs (EB/OIA) as an Investment Policy Specialist. Over the course of her fellowship Mrs. Chitlik has designed, implemented, and launched an online global dispute database geared towards helping US embassies more effectively monitor and resolve investor-disputes to improve US bilateral relations and the Investment climate of US companies abroad. For this work she earned the US Department of State Meritorious Honor Award. Mrs. Chitlik also oversees U.S disputes in both the Western Hemisphere and Near Middle East, has worked on the Committee for Foreign Investments in the United States, and represented State at the United Nations General Assembly as a lead negotiator.
Mrs. Chitlik is second generation State Department. Her father served 23 years in posts abroad, which from an early age exposed her to a diversity of cultures, as well as the on the ground workings of U.S. foreign policy . Mrs. Chitlik is an attorney specializing in international investment policy & commercial arbitration. She comes with vast global experience having worked most recently in Sub-Sahara Africa as well as Eastern Europe. She is currently a Visiting Scholar at American University, School of Law. She has written numerous articles on foreign policy, social issues and international affairs.
She holds a Masters in International Law from Emory University, a Juris Doctorate from UACA with Honors, Costa Rica, a Bachelor's Degree, Cum Laude, in Economics/ Law, Six Sigma designations from Georgia Institute of Technology, School of Business, and Series 7 NASD Security License.
Dr. Jerome E. Copulsky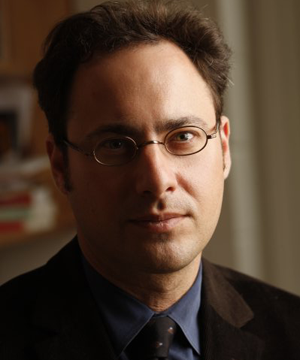 Jerome E. Copulsky serves as a Franklin Fellow to the Office of Religion and Global Affairs at the U.S. Department of State (S/RGA), where he analyzes and assesses current and emerging policy issues as they relate to religion and foreign policy. His work applies theoretical approaches on religion and politics to a number of regional initiatives on immigration, refugees, and religious minorities. He also works directly with the Special Envoy to Monitor and Combat Anti-Semitism to identify best practices in educational and media strategies for a variety of audiences.
Dr. Copulsky's tenure at the U.S. Department of State is sponsored by the American Academy of Religion (AAR)-Luce Fellowship in Religion and International Affairs. The AAR-Luce Fellows Program is made possible by a grant from the Henry Luce Foundation.
Dr. Copulsky specializes in modern Jewish thought, political theology, and church/state issues. His scholarly work has been published in the Journal of the American Academy of Religion, the Journal of Religion, Political Theology, and Perspectives on Political Science, and he has contributed essays to the edited volumes Political Theology for a Plural Age (Oxford University Press) and Judaism, Liberalism, and Political Theology (Indiana University Press). His writing has also appeared in such places as The Atlantic, The Christian Science Monitor, Washingtonian, The Jerusalem Post, The Jewish Review of Books, and Religion Dispatches.
He most recently served as Assistant Professor of Philosophy and Religion and Director of Judaic Studies at Goucher College. He has also taught at American University, Georgetown University, UMass Amherst, Virginia Tech, Indiana University, and with the Goucher Prison Education Partnership.
Dr. Copulsky holds a B.A. with honors in the College of Social Studies from Wesleyan University, an M.F.A from Columbia University, and a Ph.D. from the University of Chicago.
Usra Ghazi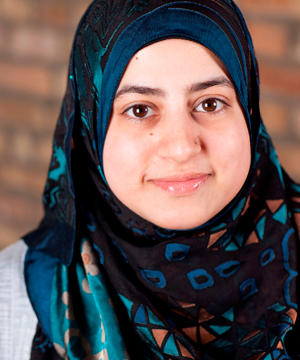 The Franklin Fellows Program would like to welcome Ms. Usra Ghazi as its 214th Fellow! Usra Ghazi serves as a Franklin Fellow to the Office of Religion and Global Affairs at the U.S. Department of State (S/RGA), where she has the specific goal of analyzing and assessing current and emerging policy issues as they relate to religious dynamics and their impact on U.S. foreign policy.
Ms. Ghazi has worked in the nonprofit sector on interreligious engagement for over ten years. She has previously worked with HRH Prince Ghazi bin Muhammad in Amman, Jordan and developed interfaith youth initiatives in both Jordan and the U.S. As a Campus Outreach Manager with the national nonprofit Interfaith Youth Core (IFYC), she managed a partnership between IFYC, the Center for Faith-based and Neighborhood Partnerships at the Department of Education and the White House Office of Faith-based and Neighborhood Partnerships which focused on integrating interreligious cooperation with service-learning initiatives at hundreds of colleges and universities across the United States. She has also served as a Research Associate at the Pluralism Project at Harvard University where she worked on the On Common Ground interactive web resource and cohosted the Pluralism Podcast.
Ms. Ghazi served as a Junior Fellow at the Center for the Study of World Religions at Harvard University (2013-2014) and a Rappaport Institute for Greater Boston Public Policy Fellow (2014-2015) with a placement at the Mayor's Office of New Bostonians. While working at the Mayor's Office, Ms. Ghazi advised on faith-based policymaking and religious community engagement and helped launch Mayor Marty Walsh's inaugural Interfaith Advisory Taskforce.
Ms. Ghazi holds a master's degree from Harvard Divinity School in Religion and Politics (2015). Her academic work has focused on interreligious peacebuilding, religious nationalism, and the intersection of religion and immigration.
Eric Goldman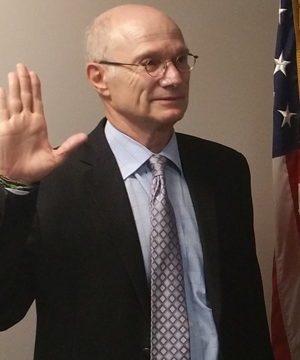 The Franklin Fellows Program would like to welcome Mr. Eric Goldman as its 211th Fellow! Mr. Goldman serves as a Franklin Fellow in the Bureau of Educational and Cultural Affairs (ECA). His specific objectives include developing a methodology and tools for assessing the immediate and long-term impact of programs carried out by Sports United, the sports diplomacy division within the Office of Citizen Exchanges, as well as one major program carried out by Citizen Exchanges' Cultural Diplomacy division. The assessment methodology will be applied to Sports Envoys, the International Sports Programming Initiative, Sports Visitors, and the Global Sports Mentoring Program, as well as the Cultural Diplomacy division's Arts Envoy program.
Mr. Goldman has spent most of the last eight years working with the Peace Corps. Most recently, he was the Director of Programming and Training in Lesotho, and he held the same position prior to that in Malawi. Before going overseas, Mr. Goldman was the Manager of the Peace Corps' Master's International program, and the Manager of the Office of Diversity and National Outreach. Additional overseas experience includes working in education development in Uganda, and Peace Corps training in Swaziland.
Prior to his work with the Peace Corps, Mr. Goldman primarily worked in education, including being a high school principal, and a lengthy tenure in civic education with a non-profit education association in the Washington area. His extensive volunteer experience includes sports coaching, teaching inmates in jail, and working with immigrants in a number of capacities.
Mr. Goldman was born and raised in South Africa, and received both his Bachelor's and Master's degrees from the University of Massachusetts.
Dr. Welling Hall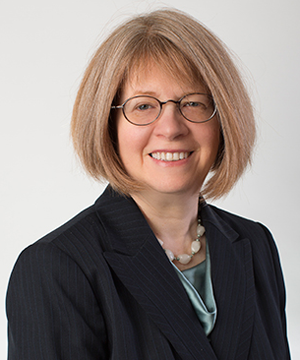 Dr. Hall serves as a Franklin Fellow in the Bureau of Public Affairs United States Diplomacy Center (PA/USDC). She is helping to stand up the Department's new museum, providing guidance on the design and development of exhibits, advising on USDC education programs, and creating educational outreach materials to better tell the story of U.S. diplomacy to the public at home and abroad.
Dr. Hall has 30 years' experience research and teaching in the areas of international public law and organization, civic engagement, and social justice and peacebuilding. Her Ph.D. in Political Science is from The Ohio State University and B.A. from Oberlin in Ancient Greek and History. A former American Political Science Association Congressional Fellow, she is Associate Academic Dean and Plowshares Professor of Peace Studies at Earlham College. Dr. Hall served as Documents Editor of the Oxford International Encyclopedia of Peace (2011), edited the Peace, Justice, and Security Studies Curriculum Guide (2009), and won a McKinley Award for one of the first online publications of scholarly conference proceedings with Women, Politics, and Environmental Action (1994). Her work has also appeared in journals such as International Studies Perspectives, the ISA Compendium, the Annals of the American Academy of Political and Social Science, PS, POLIS, Alternatives, the Journal of Peace Research, and Political Psychology. A recipient of grants and awards from Phi Beta Kappa, Dobro Slovo, Title VI, the Ford Foundation, Arms Control Association, Academic Council for UN Studies, Fulbright, and the Great Lakes College Association, Dr. Hall has served in governance roles in the International Studies Association and with foreign policy advocacy groups and NGOs including the Friends Committee on National Legislation and the Quaker United Nations Committee. Dr. Hall enjoys singing first soprano and practices qi gong. She is a metal smith and certified precious metal clay artisan with works exhibited and auctioned in regional art shows. She has one son who is currently studying Politics at Oberlin.
Dr. Farzaneh Jebrail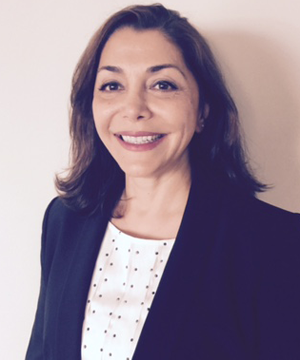 The Franklin Fellows Program would like to welcome Dr. Farzaneh Jebrail as its 201st Fellow. Dr. Jebrail serves as a Franklin Fellow in the Office of Electricity and Energy Efficiency in the Bureau of Energy Resources. Dr. Jebrail comes to the Franklin Fellows Program from Los Alamos National Laboratories (LANL) where she spent 10 years as a Scientist and a Project Leader. She brings to the Department expertise developed over the past 25 years of research and development in science and engineering, program development, leadership, and management. Highlights from her professional career include: being the inventor and patent holder of a novel combustion technology, "Controlled Atmosphere Aluminum Melting Furnace," commercialized by the largest American aluminum company, and serving as a Senior Scientist for NASA's Mid-continent Technology Transfer. Dr. Jebrail left industry in 1995 as a Senior Research Engineer in a Fortune five hundred company to pursue an academic career as a member of the teaching faculty, a researcher in the Department of Mechanical Engineering, and the Director of Operations for the Center for Microencapsulation and Drug Delivery at Texas A&M University. She is also member of various professional societies, including the Society of Women in Engineering and the American Society of Mechanical Engineers.
Dr. Jebrail holds a Ph.D. in Combustion from the Chemical Engineering Department at Imperial College London. She has an M.S. in Fuel Technology from Portsmouth University, and her undergraduate degree in Chemical Engineering was completed at the University of Wales. Her Ph.D. work, "Combustion and Partial Oxidation in a Spouted Bed Burner for the Production of Hydrogen and Carbon Monoxide," was commercialized by a major UK based oil company shortly after her graduation.
Kevin Johnson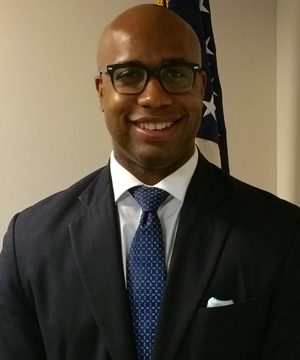 The Franklin Fellows Program would like to welcome Mr. Kevin Johnson as its 210th Fellow! Kevin Johnson serves as a Franklin Fellow in the Office of Maritime Southeast Asia in the U.S. State Department's Bureau of East Asian and Pacific Affairs. He is a senior advisor to a new U.S. government initiative, U.S.-ASEAN Connect, announced by President Obama at the U.S.-ASEAN Summit in Sunnylands, CA. The initiative will strengthen the United States economic engagement with the Association of Southeast Asian Nations (ASEAN) and the ASEAN Member States in a range of areas including infrastructure development and financing, information and communications technology, trade policy, green energy, and entrepreneurship and innovation. Further details for U.S.-ASEAN Connect can be found at http://asean.usmission.gov/factsheet02172016.html.
Kevin is on sabbatical from J.P. Morgan in New York where he is an investment banker in the firm's public finance group. In this role, he helps government and not- -for-profit clients find appropriate capital market and bank lending solutions to meet their financial needs including financing critical infrastructure. Previously, Kevin was a trader at multi-strategy hedge fund Citadel LLC. Before joining Citadel, Kevin was a fixed income trader in New York and London for Bank of America Merrill Lynch where he managed interest rate risk and provided liquidity to central banks, insurance companies, and other large institutional investors.
Kevin holds a B.A. from Johns Hopkins University with majors in economics and sociology, a M.Sc. in finance from London Business School, and a M.P.A. from the School of International and Public Affairs at Columbia University.
Anthea Kamalnath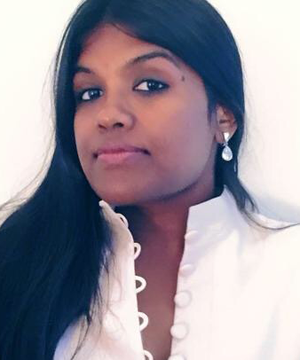 The Franklin Fellows Program welcomes Ms. Anthea Kamalnath, the 207th Franklin Fellow. She serves as a Franklin Fellow in the U.S. Mission to the United Nations in the Economic and Social Affairs Unit.
For the past seven years, as a Special Deputy Attorney General for the California Department of Justice in the Executive Office of the Attorney General, Ms. Kamalnath provided policy and legal analysis relating to criminal justice and policing reform, net neutrality, environmental protections, transnational crime, human trafficking, water policies, child migrants, and government procurement reform. She helped plan binational forums with Attorney Generals offices of neighboring states and foreign countries.
Ms. Kamalnath was the first Advocacy Chair for the U.S. National Committee for UN Women in Los Angeles. She served on the Advisory Board for Ethics in Tech, a San Francisco-based digital rights group on ethical use of technology. During the housing crisis, she clerked for litigation teams on lawsuits concerning predatory lending and wrongful foreclosure claims. Ms. Kamalnath served as "So You Think You Can Dance" salsa choreographer Alex Da Silva's human rights liaison during his highly publicized criminal proceedings. Ms. Kamalnath outed a Downtown Los Angeles charity for landlord abuse and fraud. As a clinical intern in the UC Hastings Civil Justice Clinic, Ms. Kamalnath provided counsel to San Francisco non-profits on community economic development issues to ensure compliance with law.
Ms. Kamalnath has served on the Editorial Boards of the Journal of Politics and Law and the UCL Jurisprudence Review. Her legal research in the emerging field of law and neuroeconomics, Beyond the Answer: Making Sense of Neuroprudence was published in the Journal for Advanced Research in Law and Economics. She is a previous winner of the Optimist International Oratorical Contest. Her published works are taught at the University of Massachusetts – Lowell. Ms. Kamalnath shared her love for language as a tutor for the Los Angeles Public Library's Adult Literacy Program.
Ms. Kamalnath is a law graduate of University College London and University of California, Hastings College of the Law. She is also an alumna of the University of Cambridge, Newnham College and Choate Rosemary Hall.
Dr. Sharon Melzer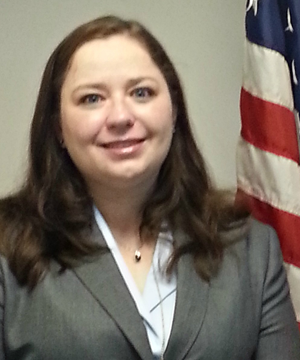 The Franklin Fellows Program is pleased to welcome Dr. Sharon Melzer. She is the 187th Franklin Fellow. Dr. Melzer serves in the Bureau of International Narcotics and Law Enforcement Affairs, Office of Anti-Crime Programs (INL/C) as a Senior Advisor for Transnational Threats and Illicit Financial Flows. She will contribute to the office's work on combatting transnational organized crime. In addition to other topics, her work will include projects on illicit cigarettes and counterfeit products. With her background in transnational crime and policy coupled with her love for Washington, DC, the Franklin Fellows program and INL/C seemed like a natural fit.
Dr. Melzer comes to us from State University of New York (SUNY), College at Plattsburgh, where she teaches in the Department of Criminal Justice. She is the first fellow from the SUNY system. Immediately before her fellowship, she designed, directed, and implemented SUNY Plattsburgh's first Study Abroad in Criminology program. During her academic career, she has taught courses on organized crime, white collar crime, human trafficking, terrorism, and transnational crime, research methods, criminological theory, and introduction to criminology and the criminal justice system. She has provided service to several national professional organizations, including serving as an Executive Director of the International Association for the Study of Organized Crime (IASOC). Previously, she was an adjunct professor/lecturer at American University and held a joint position as a Research, Evaluation, and Financial Analyst with the Pennsylvania Commission on Sentencing and Pennsylvania Commission on Crime and Delinquency.
Dr. Melzer's research interests include illicit cigarettes, transnational organized crime, human trafficking, drug policy, counterfeit goods, the crime-terror nexus, and sentencing. She has published in various outlets and presented her work at national and international conferences.
She holds a PhD in Justice, Law and Society with a concentration in Terrorism, Transnational Crime and Corruption from American University, a Masters in Public Administration from the Pennsylvania State University, A Masters of Science in Criminology from Florida State University, and Bachelors of Arts in Administration of Justice and History from the Pennsylvania State University.
Aditi Nigam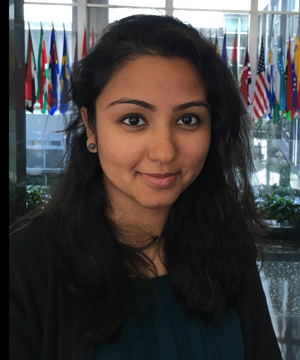 The Franklin Fellows Program would like to welcome Ms. Aditi Nigam as the 209th Franklin Fellow. Aditi Nigam serves as an Outbreak Response Officer in the Office of International Health and Biodefense under the Bureau of Oceans, Environment, and Science (OES). She coordinates interagency response to various infectious diseases (Zika virus and Yellow Fever) and contributes to the development of policy products on antimicrobial resistance. Through her fellowship, Ms Nigam has also worked with various US agencies to provide feedback on the development of the World Bank's Pandemic Emergency Financing facility.
Ms. Nigam has been applying economics to global public health issues for over six years. Prior to her appointment with the Department of State, Ms. Nigam worked as a Senior Research Analyst with the Center for Disease Dynamics, Economics & Policy (CDDEP) in New Delhi. At CDDEP, Ms. Nigam developed cost-effectiveness models and wrote peer reviewed publications on schizophrenia treatment and suicide prevention interventions in India. She also traveled and collected data from more than 240 public health facilities across India to determine the cost of the national routine immunization program while working closely with the Public Health Foundation of India, the Government of India, and the Bill and Melinda Gates Foundation. Ms. Nigam brings diverse experiences from previous work with the United Nations Research Institute for Social Development (UNRISD), the International Crops Research Institute for the Semi-Arid Tropics (ICRISAT), the Financial Services Authority of the United Kingdom, an Indian microfinance organization, and a large US-based investment bank.
Ms. Nigam holds a Master of International Affairs from Columbia University's School of International and Public Affairs (2010) with a year of external study in the Master of Public Administration program at the London School of Economics and Political Science. She also holds a Bachelor of Arts in Economics from Barnard College, Columbia University.
Mike Russell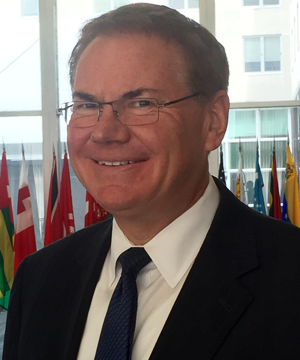 Mr. Mike Russell serves as a Franklin Fellow in the Office of the Coordinator for Cyber Issues within the Office of the Secretary (S/CCI). The role of the office includes coordinating diplomatic efforts across the Department and the interagency covering the full range of international cyber policy issues and advancing U.S. interests as outlined in the U.S. International Strategy for Cyberspace.
Mr. Russell returns to the State Department where he began a distinguished Federal career as a legal intern in the Office of Legislative Affairs (H). In the U.S. Senate, he served as counsel to two Judiciary subcommittees and Deputy Chief of Staff to Senator Ben Nighthorse Campbell, who chaired the Helsinki Commission. Mr. Russell staffed CODELs to OSCE Parliamentary Assembly meetings and congressional action on NATO enlargement, treaties, trade agreements, terrorism, international crime, foreign assistance, and expansion of the U.S. role in the Southeast European Cooperative Initiative.
In the Executive Branch, he served as the first Senior Public Safety Advisor to the Corporation for National and Community Service and Deputy Director of the Justice Department's National Institute of Justice, where he led the agency's partnership with State to sponsor the international conference on stemming the flow of precursor chemicals and to prepare for a U.N. Congress on Crime Prevention and Criminal Justice.
Shortly after the September 11 terrorist attacks, Mr. Russell was appointed Deputy Assistant Secretary of Treasury for Enforcement Policy and Budget, where he provided policy guidance to the enforcement bureaus and represented Treasury in White House initiatives to establish the Department of Homeland Security (DHS).
Mr. Russell returned to the Hill as Staff Director of the Subcommittee on Financial Management, the Budget, and International Security of the Governmental Affairs Committee that oversaw DHS. When the House of Representatives created its Homeland Security Committee, Mr. Russell was appointed its first staff director of the management and oversight subcommittee. He served on the committee for eight years, including as its Staff Director and Chief Counsel, and staffed legislative initiatives regarding counterterrorism and cybersecurity and CODELs to Central America, Africa, Europe, and Asia.
In 2014 Mr. Russell joined the faculty of American University in its Graduate Professional Studies program, and in 2015 he was named a Senior Fellow with the Center for Cyber and Homeland Security at George Washington University.
Mr. Russell earned his B.A. from Gettysburg College, M.A. in Political Science from Vanderbilt University, and J.D. from Vanderbilt Law School. Mr. Russell is a member of the Bars of Pennsylvania, the District of Columbia, and the Supreme Court of the United States.
Maria Sloniewsky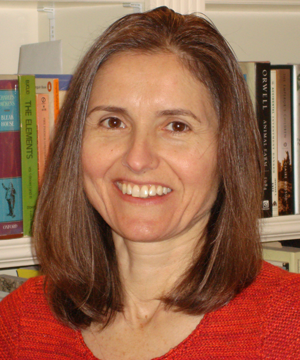 Maria Sloniewsky (nee Drohobycky) serves as a Franklin Fellow in the Bureau of Europe and Eurasia, Office of Eastern Europe, Special Project Unit. Her primary duty is to provide vital and timely analyses of the ramifications of the EuroMaidan Revolution and Russia's annexation of Crimea in 2014.
Ms. Sloniewsky is the editor of Crimea: Dynamics, Challenges, and Prospects as well as Developments in Crimea: Challenges for Ukraine and Implications for Reginal Security, the proceedings from an international conference held in Kyiv, Ukraine in 1994. She has also published analyses in such outlets as the European edition of the Wall Street Journal and the Radio Free Europe/Radio Liberty Bulletin, and has commented on events in Ukraine for the BBC.
Between 1997-2000 Ms. Sloniewsky worked at the U.S. Department of Energy on the Materials Protection Control and Accounting initiative, a U.S. program dedicated to preventing proliferation of nuclear weapons-grade materials in Russia. Ms. Sloniewsky served as a Policy Analyst in the Office of International Materials Protection and Emergency Cooperation.
In the mid-1990's Ms. Sloniewsky worked as a Program Associate for the Program on Science and International Security (PSIS) of the American Association for the Advancement of Science (AAAS). At AAAS, she worked on programs that focused on civil-military relations, ethnic relations, and technical issues involving the dismantling of ballistic missiles and nuclear weapons. One topic she addressed was the situation in Crimea as an internal Ukrainian politico-economic issue, as a key factor in Ukrainian-Russian relations, and as an important element in broader regional and European security.
Ms. Sloniewsky first worked on geo-political issues and trends involving what are now the former republics of the Soviet Union as a summer intern at Radio Free Europe/Radio Liberty in 1988.
Ms. Sloniewsky received her Master's Degree from Harvard University in Regional Studies (Russia, Eastern Europe, and Central Asia). She is married, has three children, and five fish.
Randall Stagner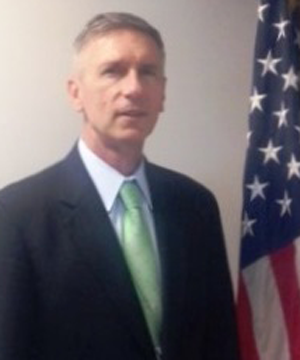 The Franklin Fellows Program would like to welcome Randall (Randy) Stagner. He is the 203rd Fellow. Randall (Randy) Stagner serves as a Franklin Fellow in the office of Ambassador Bonnie Jenkins, the Coordinator for Threat Reduction Programs (ISN/TR) in her role as the US representative to the G7 Global Partnership Against the Spread of Weapons and Materials of Mass Destruction, in her responsibilities as the State Department lead for the Nuclear Security Summit, and with her work on the Global Health Security Agenda. He advises and assists AMB Jenkins with US government and international organization coordination in the execution of her portfolio.
With 28 years of military service, Randy Stagner retired from the US Army in 2008 at the rank of full colonel. Following tours of duty in the 25th Infantry Division, the 82nd Airborne Division and the XVIII Airborne Corps, he served as a detachment commander, company commander, battalion operations officer, and battalion commander in the US Army Special Operations Command (Airborne), Ft. Bragg, NC. After battalion command, he was assigned to the Pentagon with duty at the State Department. His major deployments include Operation Joint Endeavor (Bosnia) and Operation Iraqi Freedom. In 2009, Randy accepted an appointment to serve as a Deputy Assistant Secretary for Veterans Affairs in the Obama Administration.
In 2011, Randy was elected to the Raleigh City Council where he represented the 80,000 citizens of District A (North Raleigh). He served on the Council Committees of Law and Public Safety, Budget and Economic Development, and Comprehensive Planning.
Randy holds a MA in Russian and East European Studies from the University of Kansas and a MS in National Security Strategy from the National War College in DC.
Maureen Watkins
The Franklin Fellows Program would like to welcome Ms. Maureen Watkins. She is the 212th Franklin Fellow. Ms. Watkins serves in the Bureau of Oceans and International Environmental and Scientific Affairs (OES/ECW), where she is part of the team working to combat wildlife trafficking in Asia and Africa. The State Department, led by Under Secretary for Economic Growth, Energy, and the Environment Catherine Novelli ("E"), co-chairs the Presidential Task Force on Wildlife Trafficking; OES/ECW supports E in this role. OES/ECW plans to draw on Ms. Watkins' expertise to help assess and improve the efficacy of wildlife trafficking laws in key source and transit jurisdictions.
Ms. Watkins has 25 years of international legal, academic, development, and conservation experience. Ms. Watkins comes to us from SOS Rhino, a Washington-based NGO whose focus is on Sumatran rhino and biodiversity conservation in Southeast Asia, where she served as General Counsel and Director of International Strategic Partnerships. Prior to returning to Washington, Ms. Watkins was in academia for nine years and taught in the areas of international business transactions, alternative dispute resolution, and intercultural competence for lawyers. Ms. Watkins is an expert in bicultural and multicultural negotiation and mediation as well as multilateral negotiations and public-private partnerships. Ms. Watkins is also a seasoned corporate and transactional attorney.
Having spent 23 years abroad in Europe and Asia, Ms. Watkins also served as a consultant for the United Nations Development Programme in Laos from 2004-2008 on a rule of law project to create the first officially ratified, annotated translations of all Lao laws. Additionally, she served as a faculty advisor to Chinese legal educators on a USAID program from 2010-2012, the purpose of which was to train her counterparts in experiential teaching techniques for law schools in China and to devise and publish curricular materials for teaching alternative dispute resolution in universities throughout China.
Ms. Watkins has a Bachelor of Arts in Linguistics from the University of California, San Diego, a Juris Doctor from Georgetown University Law Center, and was a Rotary Scholar in Geneva during her law school studies. She is admitted to the New York Bar and is a certified mediator in Singapore and California.
Dr. Eli Adashi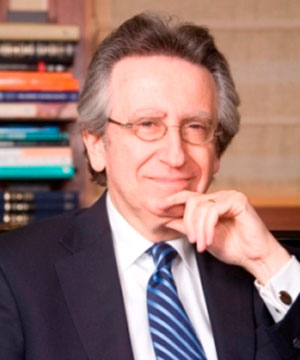 Franklin Fellow Eli Adashi is the outgoing Dean of Medicine and Biological Sciences and the Frank L. Day Professor of Biology at Brown University. Dr. Adashi is a physician, scientist, educator and executive with over 25 years of experience in health care and the life sciences. Mentor to over 50 trainees, Dr. Adashi has written or co-written over 250 peer-reviewed articles, over 120 book chapters or reviews, and 13 books focusing on ovarian biology, ovarian cancer and reproductive health, as well as on freedom and human rights.
A native of Israel, Dr. Adashi earned his medical degree in 1973 at the Sackler School of Medicine at Tel Aviv University. After residency in obstetrics and gynecology at Tufts University, a fellowship in reproductive endocrinology at Johns Hopkins and postdoctoral study of reproductive biology at UC San Diego, Adashi began his academic career at the University of Maryland. There he served as the director of the Division of Reproductive Endocrinology, the Fellowship Training Program in Reproductive Endocrinology and of the Residency Training Program (1981-1996). In 1996, he became Chair of the Department Obstetrics and Gynecology at the University of Utah Health Sciences Center, where he founded and led the Ovarian Cancer Program. After a sabbatical with the Quality Improvement Group at the Centers for Medicare and Medicaid Services (CMS), Dr. Adashi earned his MS in Health Care Management at the Harvard School of Public Health (2005). In 2004, Dr. Adashi became Dean of Medicine at Brown University.
Dr. Adashi belongs to the Institute of Medicine of the National Academy of Sciences, the Association of American Physicians and is a fellow of the American Association for the Advancement of Science. He is a member of the Global Agenda Council on Population Growth of the World Economic Forum, the Maternal and Perinatal Health Research and IMPAC groups of the World Health Organization, the Board of Directors of Physicians for Human Rights, the Advisory Board of Doctors for America, the Advisory Board of Maternova, and the Board of Governors of Tel Aviv University.
Dr. Adashi has lectured extensively in the United States and abroad, and is the recipient of numerous awards. Presently on sabbatical leave, Dr. Adashi contributes to the Washington Post, Medscape, Science Progress and provides comments for Latino Public Radio.
Matthew Witsil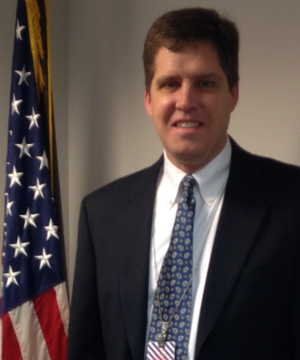 The Franklin Fellows Program would like to welcome Mr. Matthew Witsil as its 199th Franklin Fellow. Mr. Witsil serves as a Franklin Fellow in the Office of Space and Advanced Technology in the Bureau of Oceans, International Environmental, and Scientific Affairs. He brings to the office expertise developed over the past 15 years as an intellectual property attorney in private practice.
Mr. Witsil is a registered patent attorney who has worked with a focus on licensing of all forms of IP, domestic and international patent prosecution, transactional matters, and dispute resolution and litigation support. As a patent attorney, Mr. Witsil assisted organizations of all sizes that perform R&D from one person start-ups to Fortune 500 companies. He has prepared and negotiated complex agreements for technology and intellectual property, including agreements related to licenses of patents, trademarks, copyrights, trade secrets, hybrid licenses, commercial transactions, technology transfer and joint development, strategic alliances, software development and use, employment, and nondisclosure of confidential information.
Prior to attending law school, for nine years Mr. Witsil was a project engineer in the environmental and water resources areas for a civil engineering consulting firm. There he primarily worked in the fields of water resources study, regulatory, design, and construction, including work related to large diameter raw water pipelines.
Mr. Witsil holds an undergraduate mechanical engineering degree from the University of Virginia and a Master of Engineering in Environmental Engineering from Old Dominion University. His law degree is from Duke Law School, and he is a member of the North Carolina Bar.
William Adler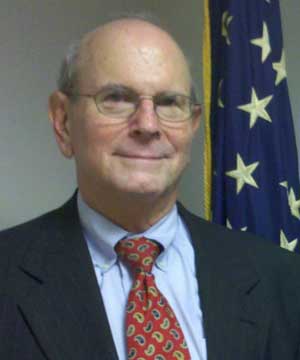 Bill is a Counselor in EB's Office of International Communications and Information Policy (EB/CIP), where he advises the Coordinator on policies related to international satellite regulations, national security aspects of international communications and information policy, cyber security, and cooperation with domestic and foreign law enforcement agencies."
An attorney, Bill has specialized in U.S. and global telecommunications and wireless technology for most of his professional career. From 1996 through 2009, he served as General Counsel and a corporate officer of Globalstar, Inc., a publicly-traded company (NASDAQ: GSAT) based in Silicon Valley, California. Globalstar operates a high-technology, low-earth orbiting, global satellite communications system serving voice and data subscribers, including many federal, state and local government agencies. Bill had responsibility for a wide range of domestic and international legal and contract matters in support of the company's business operations and regulatory affairs. Among other duties, he represented the company before a number of foreign governments and the ITU. Immediately prior to becoming a Franklin Fellow, Bill consulted with Globalstar and other clients on international regulatory and business matters.
From 1972 through 1995, Bill worked in Washington, DC, first in two government agencies, the Civil Aeronautics Board and the Federal Communications Commission, and later in the private sector. At the FCC, he held three supervisory positions in the Common Carrier Bureau – chief of the International Facilities Division (then under Ambassador Philip Verveer), chief of the Mobile Services Division and Deputy Chief of the Bureau. Bill left government service to join Pacific Telesis Group, then one of the seven "Baby Bells," as its executive director of regulatory affairs. In that position, he was responsible for managing the company's relationships with all federal regulatory agencies. Bill then became a partner in a small communications law firm before accepting the position with Globalstar and relocating to California.
Bill holds a J.D. from New York University School of Law and a B.A. from Dartmouth College. He is licensed to practice law in D.C. and is a member of the District of Columbia Bar, the American Bar Association and the Federal Communications Bar Association.
In his leisure time, Bill enjoys travel, reading, bicycling, hiking, golf and cultural events. In that regard, he has been a trustee of a large non-profit professional theatre in Silicon Valley for twelve years and also served as a trustee of his local alumni association for seven years.
Ya'ir Aizenman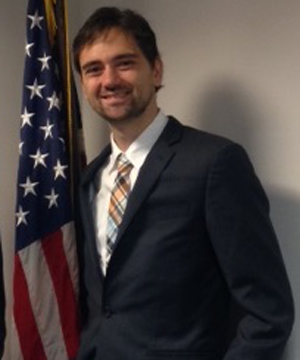 The Franklin Fellows Program would like to welcome Mr. Ya'ir Aizenman. He is the 203rd Fellow. Mr. Aizenman serves as a Franklin Fellow in the Deputy Secretary for Management and Resources (D-MR), Office of the Special Adviser on Development, with a special focus on financing for development and data for development.
Before coming to the State Department, Ya'ir was a Project Manager in New York and Mumbai with Dalberg Global Development Advisors, a consulting firm focused on international development. At Dalberg, Ya'ir led teams working with clients such as the Gates Foundation, the Global Alliance for Vaccines and Immunizations (GAVI), Google, the Reproductive Health Supplies Coalition, Amnesty International USA, and USAID on issues related to data, markets for global health products, and strategic planning.
Before joining Dalberg, Ya'ir was on the Clinton Health Access Initiative's Drug Access Team, where he was part of a three-person team that initiated a series of negotiations which ultimately resulted in a 30 percent price drop in the price of the pentavalent vaccine. He also was co-author on Value for Money in Malaria Programming: Issues and Opportunities, a working paper published by the Center for Global Development.
Before Dalberg, Ya'ir was a Vice President at D.E. Shaw & Co, a New York-based hedge fund. Ya'ir holds a Bachelor's degree in Computer Science from Harvard University.
Dr. Karim Altaii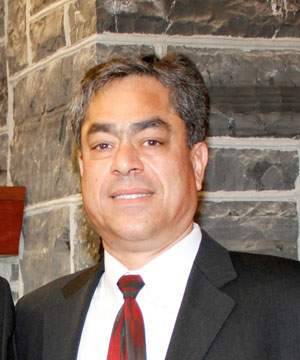 Dr. Karim Altaii joins the Bureau of Near Eastern Affairs as a Franklin Fellow in the Office of Iraq Provincial Reconstruction, Transition and Stabilization Staff as Foreign Affairs Officer-Expert to help in capacity building in Iraq, especially in Higher Education. He will also serve with interagency working groups on a variety of issues in support of Bureau interactions with other stakeholders in soliciting input and formulating recommendations.
Dr. Karim Altaii has been a professor with James Madison University, Energy Academic Team in Integrated Science and Technology (ISAT) department, since 2000. Prior to that, he served on the faculty at the University of Turabo School of Engineering in Puerto Rico and the City College of New York, New York. A Magna Cum Laud graduate of the University of Baghdad-School of Engineering in 1980, he holds M.E., M. Phil. and Ph.D. in Mechanical engineering from the City University of New York. He worked three summers with NASA and Sandia National Laboratories in the Wind Energy and Solar Thermal areas. His interests are in international education, engineering education, education in crises-affected countries, fluid-thermal sciences and renewable energy applications. He recently applied for two patents; one of them is related to solar energy tracking to increase the efficiency of photovoltaic cells.
Patricio Asfura-Heim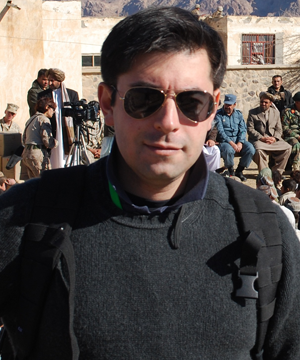 The Franklin Fellows Program would like to welcome Mr. Patricio Asfura- Heim. He is the 190th Franklin Fellow. Mr. Asfura-Heim serves in the Regional Affairs and Programs Office in the Department of State's Bureau of Counterterrorism (CT/RAP). He is assisting the office in tailoring policies that will build the capacity of nations to deal effectively with terrorism and enhance regional cooperation in order to shrink the space in which terrorists operate.
Mr. Asfura-Heim is a defense and foreign policy specialist and has been working in conflict zones for close to a decade. As a senior political-military analyst with the Center for Naval Analyses (CNA), a defense oriented think tank, his work focuses on the Middle East, North Africa, and South Asia. His areas of expertise include counterterrorism and counterinsurgency operations, conflict assessment, governance and rule of law development, and non-state actors in war, revolution, and peacemaking.
Mr. Asfura-Heim spent a significant amount of time supporting U.S. Marine and Department of State operations in Iraq and Afghanistan. During 2006-2008 he advised coalition forces in determining capability requirements for the Iraqi Security Forces and worked alongside U.S. Marines to bolster governance and the rule of law in Al Anbar Province. During 2009-2010 he worked with the Provincial Reconstruction Team in Helmand Province, Afghanistan, to promote good governance by facilitating dialogue between influential tribal and religious leaders and local district officials. In addition to warzone deployments, Mr. Asfura-Heim has conducted fieldwork throughout South Asia, the Middle East, and Africa.
He is a prolific writer and has published several articles on bottom up governance and community-based security solutions. He has been published by Foreign Affairs, Foreign Policy Magazine, United States Institute of Peace, Stanford University's Hoover Institute, Small Wars Journal, Stability Operations Magazine, and Politico. He is a member of the Washington D.C. Bar.
Lauren E. Baer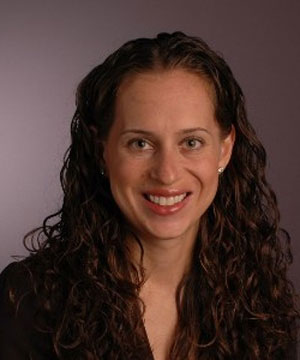 Lauren E. Baer is joining the Office of Policy Planning as a Franklin Fellow, where she will oversee the democracy, human rights, and labor portfolio.
Prior to commencing her fellowship, she was a senior associate in the Litigation/Controversy Department at the New York office of Wilmer Cutler Pickering Hale and Dorr LLP. Ms. Baer's practice focused on representation of institutional and individual clients in complex civil litigation, criminal investigations, and arbitral proceedings, with an emphasis on international disputes, compliance with the Foreign Corrupt Practices Act, and federal appellate and Supreme Court matters. Ms. Baer also had an active pro bono practice, which included representing clients in immigration proceedings and successfully defending the constitutionality of the "soft money" provisions of the Bipartisan Campaign Reform Act in the recently decided RNC v. FEC.
Before joining WilmerHale, Ms. Baer clerked for the Honorable Robert D. Sack on the United States Court of Appeals for the Second Circuit and was a policy consultant to The Albright Group LLC, the global strategy firm headed by former Secretary of State Madeleine Albright.
Ms. Baer is a 2007 graduate of Yale Law School, where she was the editor-in-chief of the Yale Journal of International Law and a director of the Immigration Legal Services Clinic. In 2004 she earned an MPhil in Development Studies from Oxford University, where she was a Marshall Scholar. Ms. Baer earned her B.A. from Harvard University, magna cum laude, in 2002.
Ms. Baer is the Director of Programs and a member of the Executive Committee of the Association of Marshall Scholars, an avid marathoner and triathlete, and an enthusiastic chef.
Dr. Vanessa Beary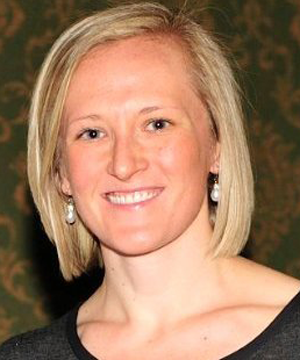 Dr. Vanessa Beary serves in the Global Entrepreneurship Program (CBA/EB) office as the Senior Advisor on Youth Entrepreneurship and Partnerships. Over the course of her fellowship, Dr. Beary will work with partners to design, implement, and evaluate entrepreneurship education programs for disadvantaged youths living in challenging and under-resourced environments.
Dr. Beary comes to us from Harvard University where she received a Doctor of Education. During her time at Harvard she was a Harvard Presidential Scholar, Kauffman Dissertation Fellow, and Fulbright Fellow. She conducted her dissertation fieldwork in Khujand, Tajikistan.
This is not her first time working for the State Department: In 2008 she served on a Temporary Appointment as a Public Diplomacy Officer on the Wasit Provincial Reconstruction Team in Iraq and received the Outstanding Civilian Service Award from the U.S. Department of the Army for her work.
She holds a Doctor of Education from Harvard University, a Master of Education from Harvard University, a Master of Philosophy from the University of Cambridge, and a Bachelors of Arts with honors from Brown University.
Stephen Bell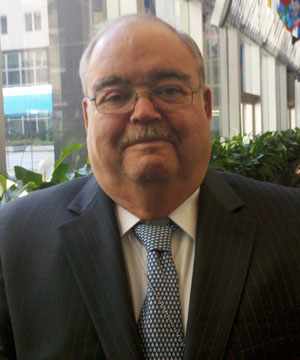 We are pleased that our 86th Franklin Fellow, Stephen R. Bell, began his service on June 15. Stephen is working with Ambassador Philip Verveer in EEB's Office of the U.S. Coordinator for International Communications and Information Policy (EEB/CIP), where he advises on a variety of data protection and telecommunications matters.
For over 35 years, Stephen has counseled telecommunications service providers, value-added service providers, major users of communications service, investors, investment bankers, regulators and foreign governments on a wide variety of domestic and international laws and regulations affecting financing, commercial activities and regulatory obligations in the field of telecommunications. In the last 10 years, his practice has centered on issues arising from the recently-enacted and -implemented legislation (in the U.S. and foreign jurisdictions) relating to data protection, privacy, data security and data breach, with a particular emphasis on the impact such rules have on the operation of trans-border enterprises providing communications, financial, information and other Internet services.
Stephen has advised satellite service providers and satellite manufacturers on a wide range of regulatory and commercial matters. In addition, he has advised on the regulatory and commercial issues involved in the construction, operation and provision of undersea cable facilities and related terrestrial services in the North and South Atlantic Oceans, the Pacific Ocean and the Mediterranean and Black Seas.
Stephen led the legal teams advising the Governments of the Russian Federation, Hungary, Moldova and the Republic of the Congo on the creation of tele-communications regulatory regimes and on the privatization of the national telephone companies, and he has provided advice on telecommunications regulations to the Governments of Jordon and the Ukraine.
Stephen also served as a Senior Counsel for the Washington Lawyers' Committee for Civil Rights and Urban affairs where he coordinated the provision of pro bono legal services to the NGOs assisting in Haitian relief and recovery.
Born and raised in Wisconsin, Stephen received an AB degree from Georgetown University and a JD degree from the University of Wisconsin, where he served as Note Editor of the Law Review. He is a member of the ABA; DC Bar Association; Wisconsin Bar Association; Federal Communications Bar Association; ITechLaw Association, and the International Association of Privacy Professionals.
Stephen served on active duty in the Navy JAGC for four years and enjoys sailing on the Chesapeake Bay.
We are delighted to welcome Stephen to the burgeoning Franklin Fellows family and are proud that the Department and EEB will have the benefit of a professional of his caliber. With his tremendous depth of experience, Stephen most certainly will make important contributions to USG telecommunications policy. We thank Ambassador Verveer for hosting Stephen and EEB for its continuing support to the FF Program.
Dr. Steven Berbeco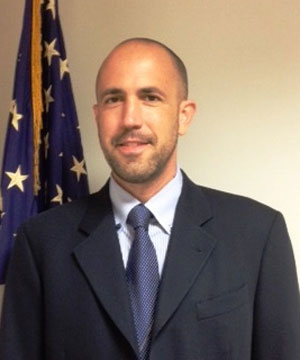 The Franklin Fellows Program is delighted to welcome Dr. Steven Berbeco who is our 132nd Franklin Fellow. Dr. Berbeco serves in FSI's School of Language Studies (FSI/SLS) as the Senior Adviser for Language Teaching Methodology. He works with the SLS Director for Curriculum and Staff Development, the Division Directors and the Dean's Office to conduct research and formulate recommendations on teaching methodologies.
Dr. Berbeco comes from Boston University, where he was a Visiting Scholar in the School of Education. He has graduate degrees in education from Boston University and linguistics from Harvard University and Indiana University. He holds a Massachusetts teaching license for English and Arabic and has taught in diverse environments including a detention center for adolescent boys and a refugee camp in Hungary. Dr. Berbeco has taught in an inner-city school for seven years, directed an intensive summer language program for urban students and an intensive teacher training program for aspiring high school Arabic teachers. He is the author of the "Marhaba" curriculum for high school Arabic.
Dr. Berbeco has been an active voice in education policy. In 2008-2009, he served as a Teaching Ambassador Fellow for the U.S. Department of Education, and since then he has initiated and supported regional and municipal efforts to promote change in public education.
Dr. Berbeco recently visited Liberia, South Korea and Egypt. He is a native of Massachusetts and has been living in Cambridge and in Boston's historic North End neighborhood for the past fifteen years.
Tracy Bernstein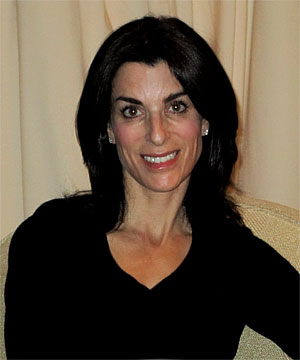 Tracy Bernstein is the 38th Franklin Fellow. She is serving in the Office of the Chief of Protocol (S/CPR) as Senior Advisor- identifying artists, vendors and production teams to assist the Gifts Unit with the selection and presentation of official gifts. In addition, she is assisting with the Program for Diplomatic Partnerships' "Experience America" program.
Tracy comes to us from the position of a consultant in several areas. As an advisor to the President of Blissliving Home, she worked to provide business opportunities for artisans in developing countries. In her position working with News Distribution Network, she connected this internet start-up company with established media organizations looking to bring aggregated video content to media websites. In her work with non-profits, she performed public outreach, event planning and fundraising.
Tracy worked on the 2008 Presidential campaign, serving on the National Leadership Board for Hillary Clinton for President and the Board for Maxed out Women. She later served with Obama National Women's Leadership. Tracy worked in the field during the primaries in Iowa, South Carolina, Pennsylvania, New York, Maryland, Virginia and Washington, D.C.
Tracy's career with non-profits includes serving as a Board member of Sasha Bruce Youthworks, which provides services to "at-risk" youth in D.C. She has been one of the co-chairs for the Vital Voices Gala for the past two years and works with the developing artisans program. Tracy belongs to the Trustees Council at the University of Pennsylvania, served on the campaign board for Sidwell Friends School and on the advisory board for the Jewish Foundation for Group Homes. She began her career in the fashion industry with the May Company and later ran "Private Lines," a fashion consulting business.
Tracy received a degree in Communications and Marketing from the University of Pennsylvania. She volunteers for "Autism Speaks" and enjoys travel, reading and golf while raising four children.
Dr. Annie Bird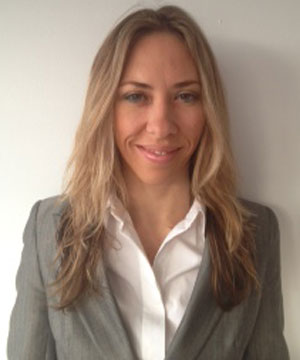 The Franklin Fellows Program is pleased to welcome Dr. Annie Bird. She is the 156th Franklin Fellow. Annie serves in the Bureau of Conflict and Stabilization Operations (CSO) as a Policy Advisor, covering atrocities prevention, transitional justice, and supporting the bureau's policy analysis and formulation, strategy development and engagement design.
Her PhD examined US foreign policy on transitional justice with case studies on Cambodia, Liberia and Colombia, and will be published by Oxford University Press. Annie has taught courses on foreign policy analysis at the London School of Economics and
international organizations at UC Berkeley, presented at numerous international conferences, and published her research on state responsibility for human rights violations and on international law and the classification of conflicts. She was also a Visiting Researcher at Georgetown University.
Outside academia, Annie has worked with governments, the UN and NGOs in West Africa, Southeast Asia and Latin America on issues related to transitional justice, development and conflict. For example, she led work on children at the International Center for Transitional Justice in New York, and continued this work as consultant for UNICEF, preparing the initial text for the first handbook of best practices on children and truth commissions. She conducted an impact assessment of the Liberian truth commission for Benetech and the State Department, monitored war crimes trials for the Judicial System Monitoring Programme in East Timor and worked with microfinance NGOs in Argentina and Senegal. Her interest in these issues stems in part from an early opportunity to attend the UN Commission and Subcommission for Human Rights in Geneva, and as an intern in the State Department's Bureau of Educational and Cultural Affairs.
Annie is a recipient of the Marshall Scholarship, John Gardner Fellowship for Public Service and Rotary Ambassadorial Scholarship. She holds a PhD in International Relations from the London School of Economics, LLM in International Human Rights Law from the University of Essex and a BA in Peace and Conflict Studies from UC Berkeley.
Dr. Bidisha Biswas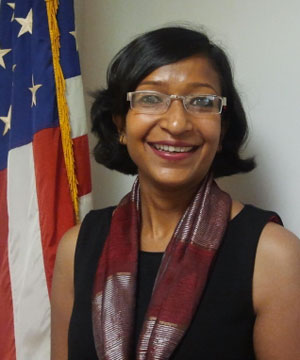 It is our great pleasure to welcome our 130th Franklin Fellow, Dr. Bidisha Biswas. Bidisha is assigned to DRL's Office of South and Central Asian Affairs, where she advises on South Asia policy issues.
Bidisha is Associate Professor of Political Science at Western Washington University, located near Seattle. She has past affiliations with the Center for Strategic and International Studies (South Asia Program) and the Woodrow Wilson International Center for Scholars. She has also served as the Seattle Chapter Head of Women in International Security (WIIS). Much of Bidisha's work has been supported by the National Consortium for the Study of Terrorism and Responses to Terrorism (START), with which she has been affiliated since 2006.
Bidisha' s expertise lies in the intersections between security issues, counterterrorism, and democratic reforms. Her regional focus has been South Asia. She has published numerous peer-reviewed articles and has also served as a speaker at several public forums on topics related to civil conflict, counterinsurgency, and democratic quality. She recently wrote an award-winning paper on Sri Lanka's war with the LTTE for the United States Institute of Peace. Bidisha is currently completing a book manuscript, under contract with Georgetown University Press, on India's experiences with terrorism and counterterrorism. The book examines the ways in which political violence in India has impacted the country's democratic processes.
Bidisha, her husband, Nirav, and three year-old daughter, Samara, are enjoying their new surroundings in DC's Eastern Market neighborhood. Bidisha loves to cook and is always on the look-out for new recipes and cookbooks.
Bidisha received her BA from the University of Delhi and her Master's from the Indian Institute of Foreign Trade, New Delhi. She was a resident of Washington, DC while pursuing her doctorate at the University of Maryland, College Park and is excited to be back in the city she still considers home.
Thomas Burns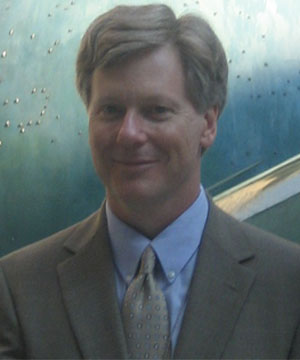 Tom Burns comes to the Franklin Fellows program from Novozymes, a leading biotechnology company headquartered in Denmark. Having held a variety of positions during his 16 years with the company, Tom most recently was a technical manager in the biofuels division, supervising a team of chemists and engineers focusing on the grain-to-ethanol conversion process.
Previously, Tom was based at the Novozymes subsidiary in Brazil, and along with an earlier career as a secondary-school science teacher he has over 11 years' experience living in Latin America. He is a 1981 graduate of SUNY Brockport.
As a Franklin Fellow, Tom will lend his expertise in the areas of alternative and renewable energy to the DOS Bureau of Oceans and International Environmental and Scientific Affairs, where he is supporting projects in three offices – Science and Technology Cooperation, Global Change, and Space and Advanced Technology.
Brian Campbell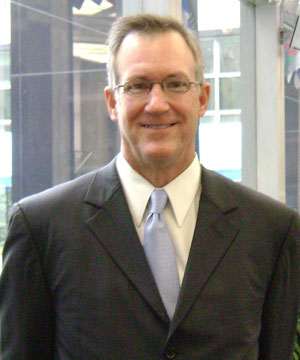 We are pleased to welcome Brian J. Campbell, of Los Angeles, California, as our 56th Franklin Fellow. Brian is a member of the Vice Presidential Advance Team and travels nationally and internationally to assist with site preparation and logistical support for Vice President Biden's events. Brian also recently completed three projects in Missouri and Virginia for the Department of Commerce in connection with the 2010 Decennial Census.
Brian brings a well rounded private sector business background to his current position as Foreign Affairs Officer (consultant) in the Bureau of Consular Affairs, Passport, Office of Inte-grity and Internal Controls. As a licensed real estate AGENT, principal, developer and own-er/operator, Brian has developed a number of commercial real estate projects, and recently com-pleted his second resort development project in Southern California. Brian served as senior vice president for Beitler Commercial Realty in Sherman Oaks, California, where he specialized in multi-family, retail and commercial real estate investments. Prior to his commercial real estate career, Brian was Division Agency Manager for Farmers Insurance Group, where he was respon-sible for the supervision of the operations of 258 independent insurance agencies in West Los Angeles and Long Beach, California. Brian served as Chairman of the Board of Directors of "The Groundlings" Theatre, during which he represented the famous improvisational comedy group in the purchase of their landmark theatre building on Melrose Boulevard in West Los An-geles.
Brian graduated from Truman State University in Kirksville, Missouri, receiving a Ba-chelor of Science degree in business administration, with an emphasis in organizational commu-nications. While at Truman State, he was awarded the President's Honorary Scholarship as well as an athletic scholarship for tennis, twice earning NCAA All-American honors in singles and doubles. He was inducted into the Truman State University Athletic Hall of Fame in 1998. Brian has continued his interest in competitive tennis, achieving more than a dozen USTA Na-tional Rankings in the past two decades and was ranked as high as no. 3 in the United States in men's doubles. Brian was awarded a "bronze ball" at the 2005 USPTA National Indoor Cham-pionships in Park City, Utah, and won his first international doubles title in Isenhagen, Germany, in 2008.
Brian's grandfather, Lucio Villegas, was a Chilean tennis champion and served as Chilean Consul General, with missions in Japan and the United States. Brian has traveled extensively in Europe, Asia, and South and Central America, and intends to continue his family's legacy by pursuing his interest in foreign service upon completion of his Franklin Fellowship Program.
James Carden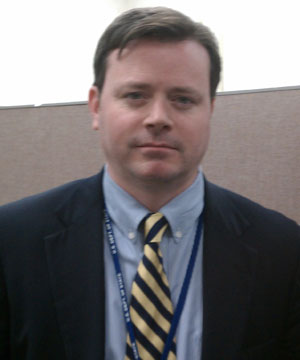 We are delighted to announce that we have reached an important milestone in the growth of the Franklin Fellows Program, the arrival of our 100th Franklin Fellow. James Carden comes to us three and a half years after our very first Fellow, Paul Scott, began his service. James, who reported on October 12, is serving in EUR's Office of Russian Affairs (EUR/RUS), where he works as an advisor to the U.S.-Russia Bilateral Presidential Commission.
James joins the program, most recently having worked at the foreign exchange desk at JP Morgan Chase in New York. There, as a member of the FX Hedge Fund Marketing Team, he executed spot and forward FX trades on behalf of the bank's institutional clients. James has several years of foreign exchange experience, having served not only at JP Morgan but also Deutsche Bank.
He is a graduate of the Johns Hopkins School of Advanced International Studies (SAIS) where he was a Russia/Eurasia concentrator. His coursework covered a broad range of issues, including political economy, energy policy and economics.
Upon graduation from SAIS, James took part in a pilot graduate-level exchange program between SAIS and the Moscow State University Institute of International Relations (MGIMO) in Moscow. While there, he took courses in contemporary Russian politics, Russian language and Russian foreign policy issues. He also traveled widely in Russia and Eastern Europe.
James called Brooklyn Heights, NY home for the past ten years. His hobbies include running and skydiving.
We are pleased to welcome James to the Franklin Fellows family and are proud that we can support EUR with a professional of his caliber. We thank EUR for continuing to host our Franklin Fellows and for its interest in the FFP.
Dr. Anne-Marie Carstens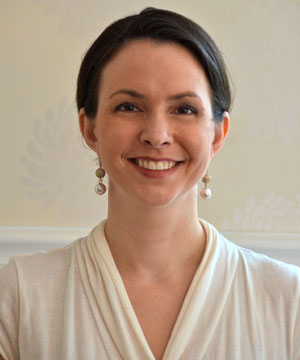 The Franklin Fellows Program is pleased to welcome Dr. Anne-Marie Carstens; Dr. Carstens is the 172nd Franklin Fellow. She recently completed a DPhil in Law (Public International Law) at Oxford University. Her interdisciplinary research focuses on public international law, cultural property law, and international intellectual property law, often with a reliance on archives and other historic sources to elucidate issues in contemporary international law.
Dr. Carstens' recent research has explored the centuries-long evolution of international law governing the protection of cultural property during armed conflict. Based on extensive research in public and private archives in the United States and Europe, as well as in museum and manuscript collections, her study compared the development of cultural property protection with other developments in the law of armed conflict (particularly civilian protection). Historic sources included armistice agreements between Napoleon and papal authorities for the transfer of Vatican art treasures during the French Revolutionary Wars, a stenographic report of a German-led international conference for protecting monuments during the First World War, and extensive government and private files related to the activities of the Allied specialist art protection officers (or 'Monuments Men') who served during the Second World War. In her capacity as a Franklin Fellow in the Office of the Historian, Dr. Carstens will conduct further archival research in order to explore the continued relevance of historic, transformative events in public international law.
She has taught law courses for Georgetown University and for the Comparative and International Law Center, and her academic articles and reviews have been published in a variety of journals, including the British Year Book of International Law (forthcoming 2013), Transnational Dispute Management (forthcoming 2013), the American Journal of Legal History, Art Antiquity and Law, the Minnesota Law Review, and the Georgetown Law Journal. She also holds a law degree from Georgetown University and master's and bachelor's degrees from the University of Virginia. She served as judicial law clerk to the
Honorable Diana Gribbon Motz of the United States Court of Appeals for the Fourth Circuit.
Anna Cave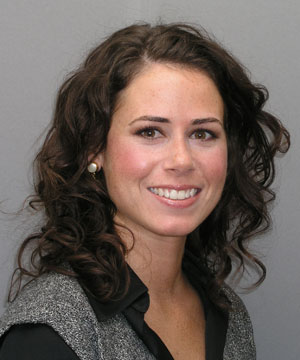 Anna Cave served as a Franklin Fellow in the Secretary's Office of War Crimes Issues (S/WCI) in 2009. In 2010, she joined the office as a Special Advisor to the Ambassador-at-Large for War Crimes Issues and as a War Crimes Specialist in the Civilian Response Corps. In her tenure as a Franklin Fellow and as a Special Advisor, Ms. Cave advised on a variety of issues relating to international humanitarian law and war crimes tribunals, the ICC and positive complementarity, transitional justice and justice sector-reform, witness protection and domestic accountability mechanisms, and atrocity prevention. She focused on developing accountability mechanisms for war crimes in Africa.
Ms. Cave is a graduate of Columbia Law School (J.D.), where she was a Harlan Fiske Stone Scholar and a recipient of a Skadden Law Student Fellowship, and Duke University (B.A.). Ms. Cave clerked for Judge Lawrence McKenna in the Southern District of New York and is a member of the N.Y. State Bar. She previously practiced in the litigation department of the international law firm of Davis Polk & Wardwell, where she initiated the firm's international human rights pro bono practice and collaborated with grassroots and international NGOs and academic human rights institutions, including HRW, PILPG, ICTJ, Timap for Justice, the Salvation Centre Cambodia, and Fordham Law School's Leitner Center for International Law & Justice. Ms. Cave is a co-author of publications on grassroots efforts to eradicate FGM in Sierra Leone and land rights and forced eviction in Cambodia.
Ann Mei Chang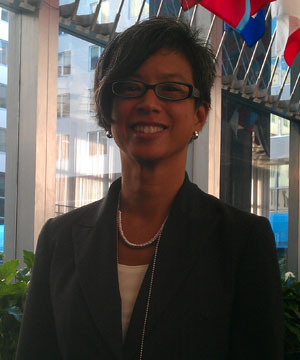 The Franklin Fellows Program is very pleased to announce that our 104th Fellow is Ann Mei Chang of Google. Ann Mei is assigned to the Secretary's Office on Global Women's Issues, where she is the office's technology expert. Among other projects, Ann Mei is looking at opportunities to leverage technology to improve the lives of women and girls around the world.
Prior to becoming a Franklin Fellow, Ann Mei was the Senior Engineering Director for Emerging Markets at Google, leading a global team to bring relevant internet services to the half of the world's population which is not yet connected. Previously, Ann Mei led engineering for the software company's mobile applications and services worldwide. She oversaw 20x growth of Google's mobile business in just three years, delivering over $1B in annualized revenues.
Ann Mei has more than twenty years of engineering and leadership experience in diverse sectors of the software industry. Prior to Google, she served as the VP of Engineering at There, a high-tech startup building an online virtual world. She has also held leadership roles at several other leading Silicon Valley companies, including Intuit, SGI and a few startups.
Ann Mei is a member of the 2011 class of Henry Crown Fellows at the Aspen Institute, the GSMA Women Working Group, the International Steering Committee on the Mobile programme at the Cherie Blair Foundation for Women, and the Global Telecom Women's Network International Steering Committee. She holds a BS degree in Computer Science from Stanford University.
Julie Chen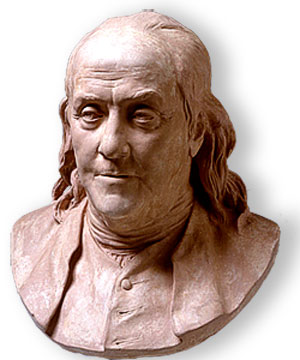 Julie is Special Advisor to Special Representative Reta Jo Lewis in the Office of Global Intergovernmental Affairs at the Department of State. She facilitates state and local government contacts with their foreign counterparts. Prior to joining the Department of State, Julie was an attorney in private practice. Among her many roles, she has served as in-house counsel for Verizon Communications and the Smithsonian Institution. Julie was also the Chief Legal Officer for the United States Tennis Association, where she was responsible for providing legal and business counsel for the organization and its activities, including the U.S. Open Tennis Championships and as a member of the U.S. Olympic Committee. Julie was also a partner of a major international firm, litigating cases in the areas of employment, securities, antitrust, and breach of contract, among others.
Julie has served on a number of civic and professional organizations, including as a member of the Steering Committee of the DC Bar Section on Arts, Entertainment, Media and Sports Law and of the Anne Arundel County Board of the Central Maryland Chapter of the American Red Cross. She received her J.D. from the University of Michigan where she was a Yee Scholar and holds a B.A. in Economics from the University of California, Irvine. Julie is admitted to practice law in the District of Columbia and in the states of New York, California and Illinois.
Ahmet Cisse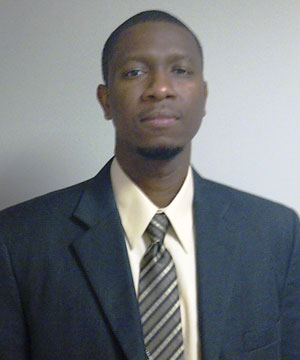 The Franklin Fellows Program is pleased to welcome Cheikh Ahmet Cisse. He is the 168th Franklin Fellow. Mr. Cisse serves in the International Organizations Bureau's Office of the Special Envoy to the Organization of the Islamic Conference (IO/OIC) as a Foreign Affairs Officer advising in international partnerships in the areas of humanitarian affairs, education, cultural affairs and health. He helps deepen and expand partnerships with the OIC and OIC countries in the manner that President Obama outlined in his June 4th, 2009 Cairo address. Mr. Cisse also serves as a liaison with relevant elements of the USG community on these issues.
Mr. Cisse comes from the Department of Defense where he served in the Human Terrain System program as a social scientist deployed to Afghanistan advising brigade and squadron commanders on cultural, political, economic, and development issues during counterinsurgency and stabilization operations. He also conducted operationally relevant socio-cultural research and analysis to support decision-making and enhance operational effectiveness.
Mr. Cisse's professional interests lie in international relations and development. He is a specialist on West Africa and fluent in French, Spanish and Wolof.
He holds a Master's degree in Applied Sociology from the University of Indianapolis.
Vincent Curotto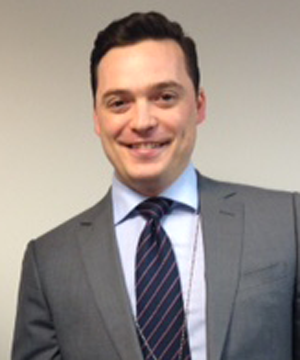 Vincent Curotto is honored to serve as a Foreign Affairs Officer in the Office of the U.S. Special Envoy to Sudan and South Sudan. In this role, he focuses on economic and financial development, including debt relief and sanctions, sectors such as extractive industries and agriculture, and the two countries' relations with international financial institutions. Mr. Curotto's professional experience working with distressed economies and banking systems, with particular interest in post-conflict regions, spans over nine years.
Before joining the State Department, Mr. Curotto worked in the financial services industry – most recently as a Research Analyst at a New York-based, multi-strategy hedge fund specializing in distressed, turnaround situations. There, he initiated and oversaw investments in sovereign debt and banking sectors. His work included analyses of economies throughout Africa, the Middle East, Europe, Asia and Latin America.
Prior to his hedge fund work, Mr. Curotto was a Senior Research Associate at Sanford C. Bernstein & Co, a global investment research firm, where he covered the global banking and financial services industry. There, he monitored developments across the global capital markets landscape, including debt and equity capital markets activity, and advised institutional clients, senior management teams and government officials on business strategies, corporate finance decisions and regulatory policies. While at Bernstein, Mr. Curotto advised the U.S. Treasury on the allocation and ongoing management of its TARP program.
Mr. Curotto was the senior member of a team consistently recognized by Institutional Investor and Greenwich Associates, and whose work was regularly cited in The Wall Street Journal, The New York Times, CNBC and Bloomberg News. Mr. Curotto holds a BA in History, cum laude, from Amherst College.
Patricia DeGennaro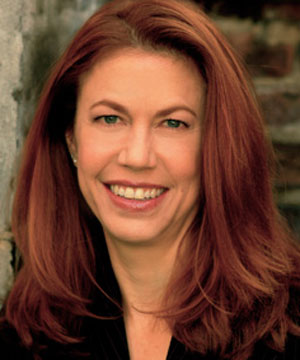 The Franklin Fellows Program is pleased to welcome Patricia (Tricia) DeGennaro. She serves in USAID's Bureau for Democracy, Conflict, and Humanitarian Assistance – Office of Civilian and Military Cooperation (DCHA/CMC) as a Policy Advisor to support the Office and an Agency-wide Civilian-Military Cooperation Steering Committee in an extensive revision to the Agency's Civilian-Military Cooperation Policy.
Ms. DeGennaro comes to USAID from New York University's Department of Politics where she teaches a course on international security. In addition to her work as a professor, she is a Senior Fellow at the World Policy Institute and a subject matter expert for the U.S. Army Training and Doctrine Command.
DeGennaro capitalizes on over twenty years of experience in a writer, independent political risk analyst and consultant in international relations and economic development. She has studied first hand the transition from military to civil authority in Iraq and spent much of the last five years working in Afghanistan on provincial governance and capacity building, parliamentary reform, public policy development in the Office of the President of Afghanistan and joint interagency, intergovernmental and multinational coordination.
During her tenure, she has consulted with the Asia Foundation, Director of National Intelligence Office, Department of Homeland Security, The Conference Board, Fred Friendly Seminars, World Bank, Senate Labor and Human Resources Committee chaired by Senator Edward M. Kennedy, and several organizations that support the Middle East Peace Process. She also spent four years in Albania, initially as a Small and Medium Enterprise Consultant with the Peace Corps followed by a contract with the US Agency for International Development on Agra-business development. Regionally, DeGennaro continues to focus on the Balkans, the Middle East and South Asia where she travels often.
She was recently chosen by Women's Media Center as one of 33 participants for the Progressive Women's Voices program which provides media and spokesperson training to connect media professionals with smart, media-savvy women experts.
DeGennaro has published several articles on US foreign policy and national security topics. Her focus is to encourage an integrated international policy that looks beyond war and the use of force. She is often an expert commentator for CNN, MSNBC, Al Jazeera, Fox News, BBC and various nationally and internationally syndicated radio programs.
DeGennaro holds an MBA in International Trade and Finance from George Washington University and an MPA in International Security and Conflict Resolution from Harvard University.
Miguel Diaz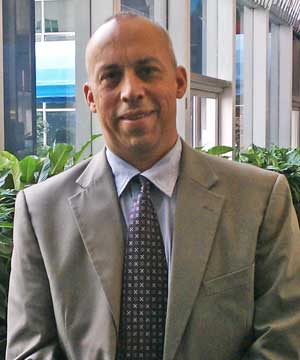 We are pleased to welcome that our 91st Franklin Fellow, Miguel Diaz, serving in DRL's Office of Western Hemisphere Affairs, where he is responsible for the Bureau's Central America portfolio.
Miguel has a long and distinguished career as a Latin Americanist. Most recently, he worked for the House Permanent Select Committee on Intelligence as a Professional Staff Member responsible for providing oversight of U.S. intelligence activities in Latin America and of DHS's Office of Intelligence and Analysis. He has also served as the Director of the South America Program at the Center for Strategic and International Studies, as a Senior Latin America Economist for Nikko Research Center, and as a Central America Analyst for the Central Intelligence Agency. He also was an instructor on the Southern Cone at FSI and a briefer for departing ambassadors to Central America.
Miguel has an M.A. in Latin American Studies and International Finance from the Johns Hopkins School of Advanced International Studies. He holds a BA from Hobart College in upstate New York, where he majored in Political Science and Religious Studies.
Jennifer Donofrio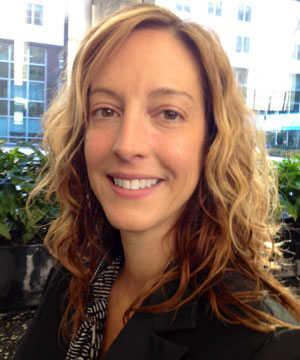 Jennifer joins OES' Office of International Health and Biodefense, where she serves as the action officer on maternal and child health.  Her portfolio includes Global Health Governance and health issues that may accompany G8/ G20 agendas.  She also covers trade and investment policies and their interactions with international public health and the environment.
Jennifer has a health and legal background and has been affiliated with various organizations, including the legal clinic at Universidad Centroamericana in Managua, Nicaragua, and the International Institute for Sustainable Development in Geneva, Switzerland. Further, she has conducted HIV/ AIDS education courses in rural Tanzania and provided neuro-rehabilitation training to physicians and nurses in Turkey.
Jennifer holds a JD from Seattle University School of Law, an MA in Speech-Language Pathology from the University of Maryland and a BS with that same major from Old Dominion University.  In 2010, she was named a Duke University Fellow in Global Policy and Governance in Geneva.  She is a member of the American Society for International Law and the American-Speech Language and Hearing Association.
Jennifer has resided in a variety of locales, from the Pacific Northwest to Southern California to New Mexico's Navajo reservation.  Her personal interests include traveling, hiking and reading.  She speaks Spanish and French and loves homemade vanilla cupcakes with chocolate frosting.
Randall Doyle
We are pleased to announce that Dr. Randall Doyle is our 82nd Franklin Fellow. Randall, who began his fellowship on May 19, is serving in DRL's Office of East Asian and Pacific Affairs, where he is researching press freedom in South Asia.

Randall has taught, studied or lived in Asia, Australia, Europe and North America during his academic career. Prior to becoming a Franklin Fellow, he taught East Asian History, Pacific Rim History, Modern China and American Diplomatic History at Central Michigan University from 2005 to 2011. Earlier, he was a Visiting Professor at North China University of Technology in Beijing; Ocean University (Qingdao, China); and Aichi University (Nagoya, Japan). At these institutions, he taught courses on American foreign policy, U.S. politics and China's law and politics.
Randall also was selected to be a Visiting Scholar at the International Center for Chinese Studies (Nagoya, Japan); International Christian University (Tokyo); the Institute of Japanese Studies at the Chinese Academy of Social Sciences (Beijing); and at the Bob Hawke Prime Ministerial Research Centre at the University of South Australia (Adelaide).
Randall will publish his fifth book this fall (co-authored with Chinese scholar Dr. Zhang Boshu), Modern China and the New World: The Reemergence of the Middle Kingdom in the 21st Century. His fourth book, The Roots of War in the 21st Century: Geography, Hegemony, and Politics in Asia-Pacific, was nominated and considered for the renowned Lionel Gelber Book Prize associated with the University of Toronto. This specific book award is for outstanding academic and literary works concerning international affairs.
In 2010 and 2011, Randall was a selected as a finalist for Professor of the Year and for a Creative and Innovative Teaching commendation at Central Michigan University in the College of Humanities and Social Behavioral Sciences.
We are delighted and proud to welcome such a distinguished scholar to the burgeoning Franklin Fellows family. Randall is well-placed to make an important contribution to DRL's work on the EAP region. We remain most grateful to DRL for welcoming our Fellows and for being a great partner with the Franklin Fellows Program.
Erin Duggins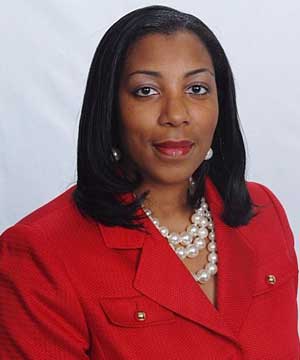 We are pleased to announce Erin Duggins as our 116th Franklin Fellow. Erin is serving in the Office of USAID's Chief Operating Officer, where she is a Senior Advisor and will help USAID establish and institutionalize a new Internal Communications and Engagement Team. In that capacity, Erin will develop a multi-faceted, multi channel communications strategy that establishes a unified platform by which USAID can reach out to 9000 staff, plus PSCs and institutional contractors, located in 80 countries and 3 DC offices with then information needed to achieve results, keep people connected, build community and retain staff that is more than 50% new hires (within past three years).
Erin is an executive with thirteen years of experience in strategy and human capital management consulting, both in the federal government and with private sector development institutions, such as FINCA International. In those thirteen years, Erin led strategy and organizational change teams in support of large organizational transformation and technology modernization initiatives for federal government agencies, such as Veterans Affairs, Food and Drug Administration, National Archives and Records Administration and the U.S. Navy. During her management consulting career, Erin earned a reputation as a respected advisor to government and private sector executives in the areas of strategic planning, organization design and organizational change.
Erin is a member of Delta Sigma Theta Sorority, Incorporated, which is a public service sorority with over 1,000 chapters and 250,000 members across the globe. In Delta Sigma Theta, she is the Chair of the Eastern Region Program Planning Committee, where she assists 143 chapters in nine states, the District of Columbia, Germany and the U.S. Virgin Islands increase their impact in local communities by providing guidance, tools and training that improve local chapters' abilities to plan, implement and evaluate their public service programs.
Erin was a 2009-2010 Organizational Sciences Fellow at The George Washington University, where she earned her M.A. in Organizational Management. She also earned a Masters of Public Policy (M.P.P.) from the University of Chicago in 1999.
Erin is a native of Baton Rouge, Louisiana, but has called the Washington metropolitan area home for the past 12 years. Her personal interests include community service, singing and blogging on strategy and leadership.
Jennie Duran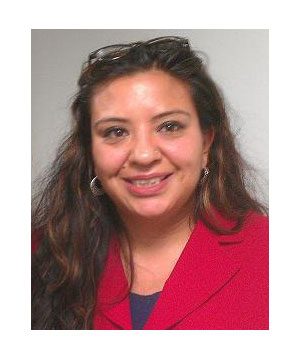 The Franklin Fellows Program is very pleased to announce our 94th Fellow, Jennie Duran. Jennie is serving in the Office of Civil Rights (S/OCR), where she is working on diversity issues, EEO investigations and other legal issues regarding EEO and employment.
A Mexican/Apache from Flagstaff, Arizona, Jennie has focused her career on EEO law. She is a graduate of SUNY Buffalo Law School and is certified in Diversity Management from Cornell University. She holds a BA from Northern Arizona University.
Jennie has worked in Los Angeles with homeless individuals on Skid Row and on worker's rights issues with migrant farm workers. She also has practiced tribal law for the Hualapai and Havasupai tribes in Arizona. Jennie taught Chicano Studies at Northern Arizona University and was an integral member of the University's Office of Affirmative Action and Equal Employment Opportunity, ensuring that NAU met its commitment to diversity.
Jennie was Director of the Peace of Mind Program at the Los Angeles Public Council Law Center. There, she oversaw a project to ensure care for children whose parents died of AIDS or cancer. She also served as Guardian Ad Litem for children who were victims of abuse by foster parents. Her commitment to human rights extended to translating legal documents into Spanish, helping Hondurans and Nicaraguans apply for temporary work permits in Los Angeles and traveling to migrant worker camps in Colorado to educate workers on wage claims and taxation laws.
Matthew Durham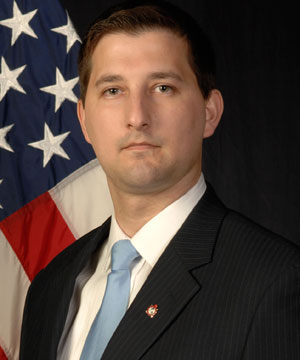 The Franklin Fellows Program is pleased to welcome Mr. Matthew Durham as the 157th Franklin Fellow. Mr. Durham is currently serving in the Bureau of Arms Control, Verification and Compliance (AVC). As a Technical, Policy and Foreign Affairs Officer Mr. Durham supports several programs in the Office of Verification and Transparency Technologies. (VTT).
Mr. Durham comes from California Polytechnic State University, where he studied Arms Control Policy, Foreign Policy, Leadership, Management, Political Science and Public Policy.
Mr. Durham is familiar with the D.C. area as he began his military career at Fort Myer, VA as a member of the 3rd U.S. Infantry Regiment known as the "The Old Guard", the oldest active-duty Infantry Regiment in the Army, and the Army's official ceremonial unit and escort to the President. While assigned to The Old Guard, Mr. Durham participated in various ceremonies in support of dignitaries, fallen soldiers, the military and Presidential support missions. During the September 11th, 2001 Pentagon terrorist attack, Mr. Durham assisted in the recovery operations at the Pentagon while assigned to his unit and throughout Operation Noble Eagle.
During his post-military career, Mr. Durham supervised the CubeSat program which organizes and develops the Poly-PicoSatellite Orbital Deployer (P-POD). The P-POD is a secondary launch vehicle interface for a small-class of satellites known as CubeSats. Working with industry, education, government and foreign organizations, Mr. Durham assisted several organizations with the development of their CubeSat programs. Mr. Durham further supervised the development of the organization's 5th generation CubeSat known as CP5.
Mr. Durham most recently served as an advisor to a Squadron Commander at the Air Force Nuclear Weapons Center. He assisted in the transition of the Air Force Nuclear Weapons Enterprise from Air Force Space Command to Global Strike Command and during this process earned several awards during the inspections that were crucial to the transition.
Dr. Marlese Durr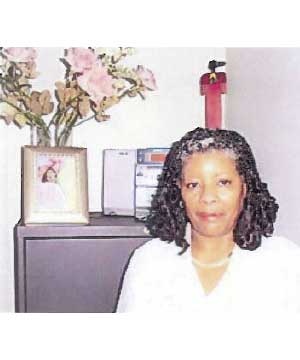 The Franklin Fellows Program is pleased to announce the arrival of our 75th Franklin Fellow, Dr. Marlese Durr of Wright State University in Dayton, Ohio. Marlese, who began her service on February 9, is assigned to IO's Office of UNESCO Affairs, where she is the Office's primary advisor on social and human sciences.
Marlese is Professor of Sociology at Wright State, has served as the Director of Women's Studies at Wright State and has been a Visiting Professor at the University of Nebraska. She holds a Ph.D. and MA in Sociology from SUNY Albany, as well as an MA in African and Afro-American Studies and a BS in Liberal Studies from Albany.
Marlese is the author of several articles and two edited books entitled Race, Work, and Family in the Lives of African American Men and Women (Rowman & Littlefield, 2006) with Shirley A. Hill and The New Politics of Race: From Du Bois to The 21st Century (Praeger Press 2002). Her most recent works are entitled "Keep Your "N" In Check: African American Women and The Interactive Effects of Etiquette and Emotional Labor" (forthcoming in a 2011 Special Issue of Critical Sociology) with Adia Harvey Wingfield; "Inner-City African-American Women's Adolescence as Stressful Life Events: Understanding Substance Abusing Behavior" ( Journal of African American Studies, Vol. 14. No.3, pp. 202-219) with LaFleur Small, and Eloise Dunlap (2010); and "Small Town Life: A Study in Race Relations." Ethnography, Vol. 11(1): 127–143.
Marlese has served as President of Sociologists for Women in Society (SWS); Publications Chair of Gender & Society; and as a member of the Executive Committee of the Association of Black Sociologists. Additionally, she has served as an Editorial Board Member for American Sociological Review, Social Problems, Social Forces, and Gender & Society. Within the American Sociological Association, Marlese has held various positions, including member of the Committee on Nominations, Organizations, Occupations, and Work Election Committee; Chair of the Community and Urban Sociology Section Student Award Committee; and as Section Chair for Race, Gender, and Class. She currently serves as the Division Chair of Racial and Ethnic Minorities, for the Society for the Study of Social Problems and is a member of the American Sociological Association Committee on Professional Ethics (COPE).
Elizabeth Edelstein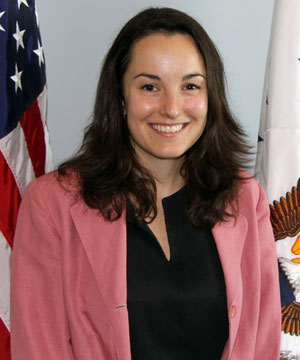 We are pleased to announce that our 83rd Franklin Fellow is Ms. Elizabeth M. Edelstein. Elizabeth, who began her fellowship on May 23rd, is serving USUN's Political Section, where she focuses on women, peace and security. She will also cover some aspects of the African and Eastern European portfolios.
Elizabeth has a Juris Doctor from Emory University, where she received both the Dean's Award in International Human Rights and the Founder's Award. She holds a Masters of International Affairs from Columbia, where she was given an Earth Institute Award. Her BA is magna cum laude from Cornell.
A published author and attorney, Elizabeth has past affiliations at South Brooklyn Legal Services, Dewey & LeBoeuf LLP, and Skadden, Arps, Slate, Meagher & Flom LLP, and has received five professional honors and awards. More recently, she has worked with various United Nations entities and affiliates, including UNICEF, UNDP, UN OIOS, UNA-USA, and UN peacekeeping missions in Liberia and Cote d'Ivoire.
Her experience with national governments includes both the UK House of Commons and the US Judiciary, where she worked for United States Judge Richard M. Berman in the Southern District of New York. In addition, Elizabeth has served on the Board of For One World, an organization that sponsors American students to teach over the summer in Techiman, Ghana, and the Human Rights Watch New York Network. She is also a member of the American Society of International Law, the American Bar Association and the New York State Bar.
The daughter of two history professors, Elizabeth has been traveling since she was 22 months old. She has been to approximately 40 countries in Africa, Asia, Europe, the Middle East, and Central and South America and speaks English and French, as well as some Italian, Swahili, and Twi.
We are delighted to welcome Elizabeth to the burgeoning Franklin Fellows family. She is a superb fit for USUN/POL and will, we are confident, make important contributions on women's and other issues. We thank USUN for its strong and continuing support to our Fellows and to the larger Franklin Fellows Program.
Jessica El-Hosni Pedersen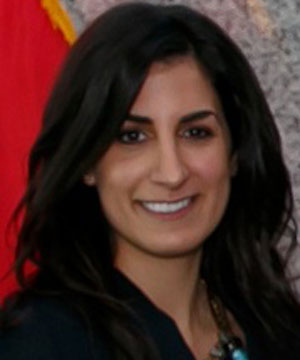 The Franklin Fellows Program is pleased to welcome Jessica El-Hosni Pedersen. She is the 171st Franklin Fellow. Jessica serves in the Democracy, Human Rights, and Labor- Policy Planning and Public Diplomacy (DRL/PPD) Bureau. As a Foreign Affairs Officer, Jessica is developing the Bureau's objectives, milestones, and long range strategic plan
to measure the effectiveness of major DRL initiatives.
Prior to joining the State Department as a Franklin Fellow, Jessica was the Operations and Finance Manager for the international line of business for Lockheed Martin Information Systems & Global Solutions (IS&GS), responsible for managing the new business allocation funding for international pursuits. Jessica has worked on international
opportunities focusing on UK MoD, NATO, Australian DoD, and Middle Eastern customers. Jessica was also a due
diligence business development team lead for an international mergers and acquisition candidate. Prior to this
position, Jessica worked in IS&GS Strategy focusing on Strategic and Long Range Planning activities at the IS&GS level, $10B 2010 Sales. She participated in TechAmerica Foundation Government Technology Opportunity in the 21st Century (GTO21), a report which provided actionable recommendations to OMB, Federal agencies, and industry to improve the procurement and development of major IT systems.
Jessica has recently been accepted to the 2013-2014 Foreign Policy Initiative (FPI) Future Leaders Program. She currently is a member of Women in Foreign Policy Group and volunteers for the United Nations Foundation Girl Up campaign. Jessica holds a master's degree in business administration from the University of Maryland-College Park focusing on international business and received her bachelor's degree in Industrial and Operations Engineering from the University of Michigan.
Dr. Mark E. Emblidge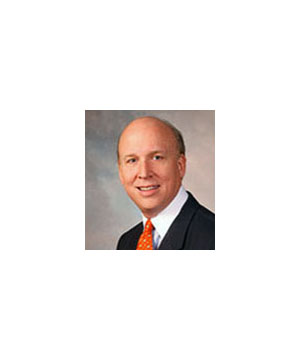 Franklin Fellow, Professor Mark E. Emblidge is Director of the Literacy Institute at Virginia Commonwealth University in Richmond. His research and work has focused on literacy for at-risk populations; workforce education; school reform; integrated student services; and post secondary transitions.
Dr. Emblidge will serve in the Office of the U.S. Special Envoy for Sudan, where he will work with General Gration in designing education programs for Sudan.
In 1995, President Clinton appointed Dr. Emblidge to the Board of the National Institute for Literacy, where he served as chair from 1998 to 2002. As Affiliate Professor and Director of The Literacy Institute at VCU, Dr. Emblidge works with policy makers on the issues of illiteracy and how to address them. He has most recently worked on a series of federal literacy grants focused on children and adults in poverty.
Twice appointed to the Virginia Board of Education, Dr. Emblidge served as Board President until January 2010. Virginia's Board sets standards for curricula, teachers, and accreditation; sets graduation requirements and approves state testing programs; and recommends how much to fund public education. Governors Warner and Kaine also appointed Dr. Emblidge to the Southern Regional Education Board. He is currently vice-chairman of this regional organization devoted to helping southern states improve and share resources in higher education.
Dr. Emblidge is Director of and founded both the Virginia Literacy Foundation and Communities in Schools of Virginia, which he started with U.S. Senator Mark Warner and former U.S. Senator George Allen.
Dr. Emblidge was a member of the first elected school board in Richmond, Virginia. Beginning in 1994, he served four terms and was elected as its chair three times.
Dr. Emblidge consulted for Prime Minister Thatcher's government on Communities in Schools and integrated student service, has written columns for the Richmond Times-Dispatch and has advanced the cause of education at all levels through his service on numerous bodies in Virginia and the surrounding region.
Active in state and national politics, Dr. Emblidge has served on gubernatorial and presidential campaigns and transition teams. He holds a PhD and an MA in Education from the University of Virginia and a BA in Political Science from Gordon College in Wenham, Massachusetts. He and his wife, Robbie Banning, have two daughters, Catherine and Caroline.
Margi English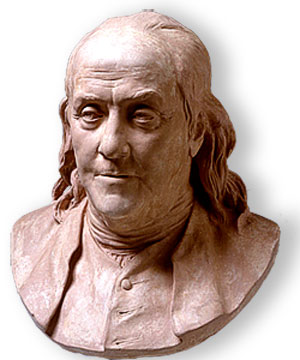 Margi English joins the Franklin Fellows Programs, working in the Secretary's Global Partnership Initiative office. Margi is serving as S/GPI's Communications Advisor, where she will be building presence and exposure for the office, both internally (in the form of a usable knowledge database) and externally (print collateral, website revision, talking points, article placements and broadcast opportunities).
Most recently, Margi was the Executive Director of Development and Communications at Santa Clara University's Jesuit School of Theology. Before going to Santa Clara, Margi founded Lumina Pictures, which develops and produces feature films, by raising investment capital from Wall Street investors. She established her own line of home furnishings, designing and marketing products, including a commemorative city scarf for the Office of the Mayor of San Francisco. She also is an appointed member of the Asthma Task Force of the San Francisco Board of Supervisors.
In 2009, Margi earned an FAA private pilot license and enjoys seeing the world from 3000 feet. She has studied at the University of San Francisco, Dominican University and the Sorbonne. She speaks French and Spanish.
Dr. Erin Evans-Walker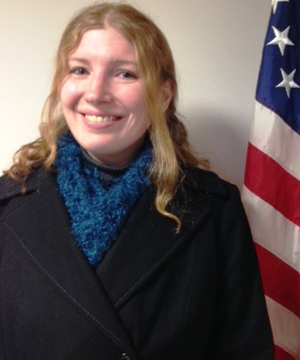 The Franklin Fellows Program is pleased to welcome Dr. Erin Evans-Walker. She is the 179th Franklin Fellow. Dr. Erin Evans serves in the staff office of the Presidentially-appointed J. William Fulbright Foreign Scholarship Board (FFSB), Bureau of Educational and Cultural Affairs (ECA). She serves as a Foreign Affairs Officer (Expert) to support the office's work on the administration of the Fulbright educational exchange programs.
Dr. Erin Evans-Walker is the third Franklin Fellow nominated and sponsored by the American Council of Learned Societies (ACLS), a New York-based, private, non-profit federation of 70 national scholarly organizations. Dr. Evans-Walker comes to us from Edinburgh University, where she completed her Master's degree and doctorate in Religious Studies. Her thesis examined certain 3rd Century Coptic Gnostic texts – the Books of Jeu and the Pistis Sophia – and the cultural and religious influences that were blended into their contents, as well as how they were utilized in practice by the group that produced them. Dr. Evans-Walker's research was supported by a New College Studentship and an Overseas Research Student Award through the University of Edinburgh. She has presented at conferences and contributed articles to a number of books and journals in the fields of religion and history, including a volume on the use of history and historical
simulations in video games.
Prior to pursuing postgraduate studies, Dr. Evans-Walker was heavily involved in international programs and exchanges. During her Bachelor's program in East Asian Languages and Cultures at the University of Illinois, Urbana-Champaign, she studied abroad in Nagoya, Japan, and upon graduation came to work for UIUC's Study Abroad Office as Coordinator of International Projects in the Asia-Pacific region. In 2000, Dr. Evans-Walker participated in a semester-long international high school exchange in Ashikaga, Japan, cementing her passion for international education as a means of cultural exchange and student development early on.
Anna Fader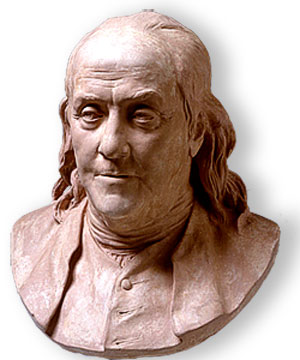 We are delighted to announce that our 90th Franklin Fellow is Anna M. Fader, who began her fellowship on July 5. Anna is an Agricultural Trade Specialist in the Biology and Textile Trade Division of EEB's Office of Bilateral Trade Affairs (EEB/TPP/ABT), where she manages bilateral agricultural biotechnology objectives for the South and Central Asia regions.
Anna is an internationally trained lawyer and business woman specializing in international trade and government affairs. Having lived and trained in China, Hong Kong, Australia and the United States, she has problem-solved across various languages, legal systems, cultures and customs. She is a Master Level Mediator and President of her own mediation firm. She was one of ten mediators selected worldwide to participate in a Ford Foundation-sponsored forum in Berlin on international mediation.
Known for her creative problem solving, Anna is a highly sought-after mediator for her ability to quickly identify underlying issues and instinctively bring quick resolution to difficult and complex cases. She has served on numerous mediation/arbitration panels, including for the SEC, AAA and the District of Columbia Superior Court.
Anna co-founded and became the first Board chairperson of the Minnesota Affirmative Action Association. She was the first woman in Minnesota to negotiate major labor agreements and, as an entrepreneur, also became the first woman in Minnesota history to own a pharmacy in her own right. Her pharmacy was the first licensed by the state of Minnesota to a non-pharmacist and an independently owned enterprise.
Between 1999 and 2006, Anna and her family lived in Singapore, China, Hong Kong and Australia, where she pursued her law degree and Masters in International Trade at the prestigious University of Technology, Sydney. She also continued to work internationally as a mediator and arbitrator. Anna relocated to Washington, D.C. in 2006 to pursue the interest in government which, fortunately for us, led her to the Franklin Fellows Program.
We are pleased to welcome Anna to the burgeoning Franklin Fellows family. Her extensive international experience as a lawyer, businesswoman and mediator will enable her to make important contributions to the work of EEB. We again thank the Bureau for hosting Anna and several other Franklin Fellows. EEB has been a consistent and strong supporter of the Franklin Fellows Program, for which we are grateful.
Amanda Fazzone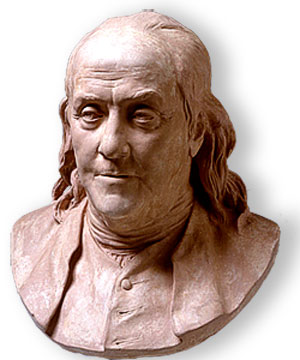 The Franklin Fellows Program is pleased to welcome Amanda Fazzone as our 81st Franklin Fellow. Amanda is a Foreign Affairs Officer assigned to DRL's Office of International Religious Freedom (DRL/IRF), where she focuses on NEA issues.
Since 2004, Amanda has worked on Middle Eastern issues, with a focus on democracy and labor. Most recently, she served as Director of U.S. Government Relations for the OneVoice Movement, an international grassroots movement that works with Israeli and Palestinian young political leaders to build consensus for a two-state peace agreement to end the conflict. In this capacity, she briefed senior U.S. government officials and foreign diplomats, connecting them with OneVoice's Israeli and Palestinian Youth Leaders, and spoke at multiple diplomatic events.
Previously, Amanda was the Jordan and Palestine Country Director at the Education For Employment Foundation, a nonprofit that provides training and job-placement services to unemployed youth in the Middle East and North Africa through academic, corporate, and governmental partnerships. She also served as Chief Operating Officer of a nonprofit established to support microfinance initiatives in the West Bank and Gaza, as well as in Israel (between joint groups of Arab and Jewish entrepreneurs). Amanda has attended economics conferences such as Sanabel: The Microfinance Network of Arab Countries, the Palestine Investment Conference, and the Civil Society Policy Forum of the World Bank-IMF Spring Meetings.
Before pursuing a career in international development, Amanda was a journalist. She was Assistant Managing Editor at The New Republic magazine, where her articles were covered by The New York Times, The Washington Post, and National Public Radio. She was Senior Editor and Writing Fellow at Media Matters for America and Programming Coordinator at the SILVERDOCS: AFI/Discovery Channel Documentary Festival. She has written for numerous media outlets, including Slate.com, SPIN, and the Washington City Paper, and has edited four nonfiction books.
In 1997, Amanda graduated magna cum laude from Boston College, where she earned a Bachelor of Arts degree in English and Theater. She is a member of Phi Beta Kappa.
Todd Fein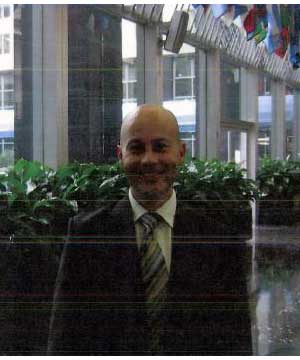 We are pleased to announce that our 95th Franklin Fellow is Todd Fein, President of Green Diamond LLC. Todd, who began his fellowship on September 28, is serving in the Bureau of Overseas Building Operations, where he is helping to draft a 2010 Sustainability Report.
Todd joins the Franklin Fellows Program with 15 years of experience in management and technology consulting. He founded Green Diamond in 2009 to organize, plan, design and implement automated reporting and other solutions for integrating environmental, social, and financial performance.
Prior to Green Diamond, Todd founded CadenceQuest, a consulting firm which specialized in reporting automation and performance management. While launching it, he assisted the Chief Technology Officer of the State of New Jersey on special projects, ranging from e-Government services to inter-departmental collaboration. He subsequently oversaw reporting projects for many of the country's largest companies, including Wal-Mart, Bank of America and CVS, as well as the U.S. Department of Health and Human Services and the Department of Education.. In addition, he provided similar services to the U.S. House of Representatives.
Before that, Todd helped launch and served as Director of Operations and Corporate Development for Cvent, an online, on-demand event, marketing and data analysis software company. He was responsible for cementing operations through the company's initial period of growth, including by helping define its mission, values and vision, its go-to-market strategy and its product management and other organizational structures.
Todd began his career as a manager at American Management Systems, a global management and technology consultancy. There, he helped develop an environmental systems group and co-invented Tools for Environmental Management and Protection Organizations, a patented, enterprise-wide management system used by numerous regulatory agencies and thousands of companies and people who with interact with them.
Todd holds a Systems Science Engineering degree from the University of Pennsylvania's School of Engineering and Applied Science, with a concentration in environment and materials, and an Economics degree from the Wharton Business School, with a concentration in finance.
He was born and raised in Cleveland, OH, where his parents and brother still live. He was a long-time soccer player, and his personal interests include travel and food and such outdoor activities as biking and SCUBA.
We are delighted to welcome Todd to the burgeoning Franklin Fellows family. Todd's timing is impeccable, given the critical importance and surge of worldwide activity on sustainability, and we have every confidence that his extensive experience will make a valuable contribution to Department efforts on sustainability. We are grateful also to OBO for hosting Todd as the first of what we hope will be many Franklin Fellows.
Jason Flippen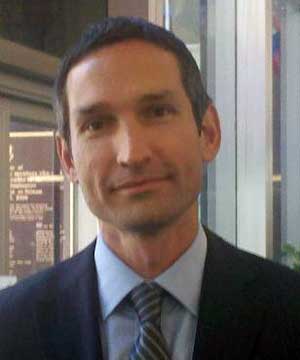 The Franklin Fellows Program warmly welcomes our 76th Franklin Fellow, Jason Flippen. Jason is serving a split tour as Innovation Advisor in the Secretary's Office of Innovation (S/SAIT) and the WHA's Office of Public Diplomacy and Public Affairs (WHA/PDA). His portfolio includes projects where the mission of the Secretary's Office of Innovation – to determine how technology can be leveraged to help achieve our diplomatic and development goals – intersects with the policy issues of the Bureau of Western Hemisphere Affairs.
Prior to joining the Department, Jason spent nearly fifteen years working in the publishing industry, holding a variety of management positions. Most recently, he launched the electronic media marketing program at W.W. Norton & Company, where he worked with authors, editors and technologists to bring innovative new media products to market. While waiting for his security and ethics clearances, he consulted for the Council on Foreign Relations, leading a business review and discovery process to uncover opportunities for improvement and to guide their digital strategy.
Jason holds a B.A. in English from the University of Oregon and studied at the Universidad Autónoma de Queretáro in Mexico. He recently moved to Washington from Portland, Oregon with his wife, who is a Foreign Service Environment Officer with USAID. They served for many years as volunteer Naturalists for the Nature Conservancy of Oregon.
Tim Ford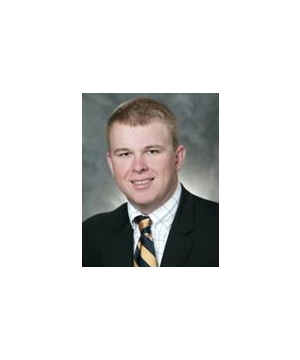 Tim Ford serves as a Franklin Fellow in the Office of Japan Affairs, in the Bureau of East Asian and Pacific Affairs.
Prior to joining the State Department as a Franklin Fellow, Tim worked in Corporate Strategy and Business Development at Lockheed Martin's Corporate Headquarters in Bethesda, MD supporting the development of strategy initiatives, analyzing strategic conditions, and assessing the corporation's overall strategic direction.
Tim joined Lockheed Martin in 2005 as a financial analyst on the Joint Strike Fighter (JSF) Program in Orlando, FL at Lockheed Martin Simulation, Training & Support (LM STS). In 2007, he moved to the financial planning and analysis team focusing on developing and reporting the financial metrics and long range plan for LM STS.
Tim is a graduate of the Financial Leadership Development Program (FLDP) of Lockheed Martin, a three year program for entry-level professionals to develop leadership skills in the finance discipline through rotational assignments and technical curriculum. He was a catcher on the baseball team at the University of Central Florida where he received both his bachelor's degree in accounting and his MBA. He is currently sitting for the Certified Public Accountant (CPA) exam and resides in Rockville, MD.
Dr. Robert Forsythe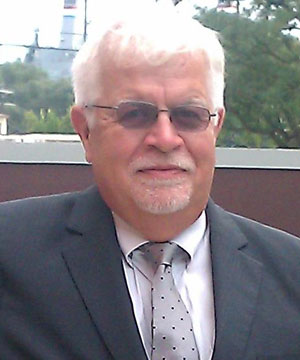 We are pleased to inform you that our 131st Franklin Fellow is Dr. Robert Forsythe of the University of South Florida. Dr. Forsythe is assigned to the Bureau of the Comptroller and Financial Services and is our first-ever Fellow in Charleston. He serves as a senior financial analyst in the Office of Global Financial Operations (CGFS/F) and will be working on special projects throughout the year.
Dr. Forsythe is the former Dean of the College of Business at University of South Florida, having stepped down on July 1. He continues to serve as a Professor of Finance at USF. Prior to that, he was a member of the economics faculty and the administrative team (Senior Associate Dean) of the College of Business Administration at the University of Iowa. He also had past affiliations with the California Institute of Technology and Carnegie Mellon University.
Dr. Forsythe holds a PhD in Economics from Carnegie Mellon, as well as two Master's degrees (Economics and Statistics) from the same university. His BS degree from Penn State was in Quantitative Business Analysis.
Dr. Forsythe is the author of over fifty peer-reviewed publications appearing in top-tier journals in accounting, economics and finance. He is listed in Who's Who in Economics as one of the most frequently cited economists. While at the University of Iowa, he was a co-founder of the Iowa Electronic Markets, where future contracts based on political and economic events are traded over the Internet. Begun in 1988, it was the first Internet-based electronic financial market. He has also directed numerous projects for the National Science Foundation, the U.S. Department of Education and Nasdaq.
Dr. Forsythe serves on the Board of the USF Research Foundation and the Greater Tampa Chamber of Commerce, among other organizations, and is a former Board member of the University Area Community Development Corporation and Junior Achievement. He also is a member of the CEO Council of Tampa Bay.
Dr. Forsythe is the recipient of many awards, including the State of Iowa Board of Regents' Award for Faculty Excellence and being named to the Leonard A. Hadley Chair in Leadership at the University of Iowa. He is the subject of numerous citations in Who's Who in the World; Who's Who in America; Who's Who in Finance and Industry; and Who's Who in American Education.
Tracey Friedlander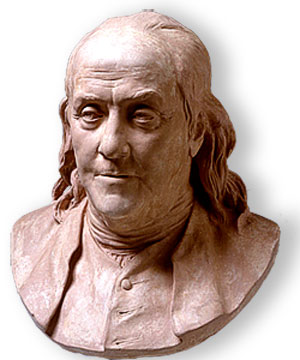 Tracey K. Friedlander is an attorney who works in the Office War Crimes Issues. Tracey is the second Franklin Fellow to serve in S/WCI, who focuses on war crimes issues relating to the DROC and Rwanda.
Tracey Friedlander is a Phi Beta Kappa graduate of Dickinson College and has a JD from Washington College of Law. She honed her international negotiating abilities advising Timothy Shriver in planning for the 2007 Special Olympics in Shanghai, China. Previously, she successfully negotiated the privatization of state-owned enterprises with the governments of Argentina, Turkey, Venezuela and Panama. She drafted immigration policy for the Lawyers' Committee for Civil Rights Under Law and human rights reviews for the Lawyers' Committee for Human Rights. She helped provide legal assistance to the disadvantaged with the Washington Legal Clinic for the Homeless and with Ayuda, bringing her fluency in Spanish to bear. She contributed to redefining the mission of the River School, a private elementary school here in Washington, D.C. She also organized three political seminars for U.S. presidential candidates, including Vernon Jordan, Madeleine Albright and Richard Holbrooke, among the speakers.
Shaun Galloway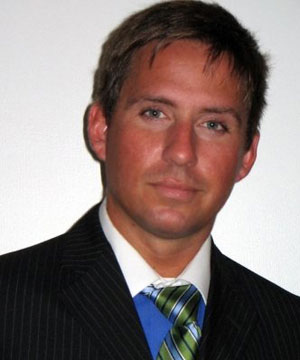 Shaun is our first-ever Fellow in the Bureau of Counterterrorism (CT). Serving in the Counterterrorism Finance Office (CT/CTF), he works on the development and implementation of anti-money laundering and counterterrorism financing training courses and monitors international implementation of anti-money laundering and counterterrorism finance action plans.
Lisa J. Gambone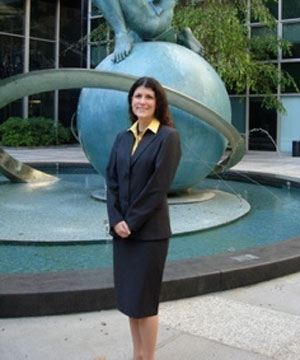 Lisa J. Gambone will be working with the Office of International Organizations/Human Rights, Humanitarian and Social Affairs. She will be working on topics brought before the UN Human Rights Council, the General Assembly debates, and also on women's issues.
Before becoming a Franklin Fellow, Gambone worked as an attorney at an international US law firm in London. She has also worked with the Prosecution for the International Criminal Tribunal for Rwanda, specifically in the Karemera proceedings and researching the prosecution of sexual violence under international criminal law; she observed the Caprivi treason trials in Namibia on behalf of Lawyers without Borders; she prepared reports on atrocities in the Democratic Republic of Congo with regard to prosecutions before the International Criminal Court; and she worked on cases before the European Court of Human Rights involving corporal punishment in UK schools and the expulsion of Roma ("gypsies") from Italy. Gambone also worked with British and Northern Irish organizations on transitional justice issues in the devolution process.
Ms. Gambone holds a J.D. with a specialization in international law from Columbia University, an M.A. in International Economics and European Studies from Johns Hopkins (SAIS), a Masters in Political Science from Stockholm University, and a BA in International Relations – Security and Diplomacy Studies from Brown University.
Clinton Gardiner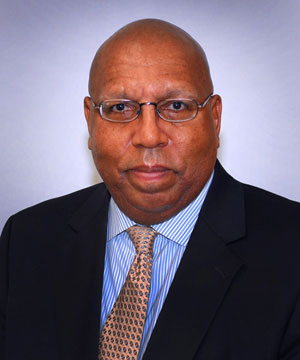 Clint Gardiner has been a member of the United Technologies Corporation legal department for more than 16 years. In his most recent position as Vice President, Government Business Controls, he has been responsible for leading an effort focused on government contracts risk management issues.
Gardiner has held senior level executive positions in the United Technologies legal department for the last 10 years, including Vice President and General Counsel of Hamilton Sundstrand Corporation and Deputy General Counsel of Sikorsky Aircraft Corporation, both wholly-owned subsidiaries of United Technologies. While at Hamilton Sundstrand and Sikorsky he became increasingly involved in supporting international business objectives and experienced first hand the challenge of enforcing and protecting intellectual property both in the United States and abroad.
Before joining United Technologies, Gardiner was an associate with Crowell & Moring, a Washington law firm, where he began his professional career as a lawyer. During his eight years there he focused primarily on government contracts and business crime matters.
Clint received his undergraduate degree from Yale University and his law degree from Rutgers-Camden School of Law.
Dr. Nisha Jain Garg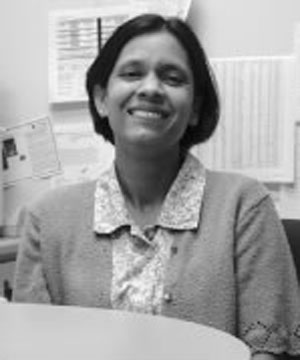 Dr. Nisha Jain Garg joins the Franklin Fellows Program from the University of Texas Medical Branch at Galveston, TX where she serves as the Professor of the Departments of Microbiology & Immunology and Pathology. She also serves as a member of the PTHE study section at the National Institutes of Health and Associate editor of the American Journal of Pathology.
As Franklin Fellow at the US Department of State/US Agency for International Development (USAID), she will serve as Senior Technical Advisor for Neglected Tropical Diseases (NTDs). She will be USAID's primary representative at the Inter-American Development Bank (IADB), Pan American Health Organization (PAHO), and other organizations financing country programs to address selected Neglected Tropical Diseases throughout the Latin America and Caribbean (LAC) region. She will work closely with USAID's Bureau for Global Health, Office of Health, Infectious Diseases and Nutrition, the team planning and implementing the Neglected Tropical Diseases program for President Obama's $63 billion Global Health Initiative (GHI). Additionally, she will assist in the development of policy and practice to meet President Obama's GHI goal to eliminate onchoceriasis from the Americas by 2014.
Dr. Garg holds a PhD and MS in Biochemistry and Molecular Biology from Haryana Agricultural University, India, and a BS in Biology from the Kurukshetra University, India. She has developed a strong and successful research program in the field of tropical infectious cardiomyopathy. Her research efforts on pathogenesis of and vaccine development against Chagas disease, funded extramurally, have produced 45 peer-reviewed journal articles and built international collaboration with Chagas researchers in Argentina, Mexico and Brazil.
Carrie Mae George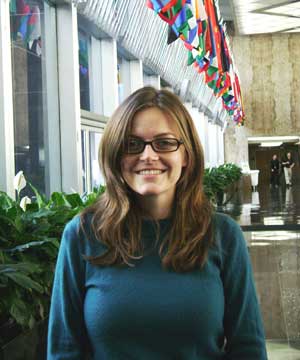 Carrie Mae George is serving in DRL's Office of International Labor and Corporate Social Responsibility. In DRL/IL, she will be responsible for the EAP and Supply Chain Portfolios.
Carrie joins us from STR Responsible Sourcing where she developed training and verification programs to improve working conditions in supply chains. While with STR, she also established an oversight body of international labor rights auditors – the Global Monitoring Institute – and was a temporary social compliance manager for a leading apparel brand.
Previous to STR, she analyzed the social and environmental risk of various business sectors, worked on a participatory rural development project in India, and developed the business model of a small development project in South Africa.
She holds a Master's degree in Public Administration from Cornell and a Bachelor's degree in International Development and Composite Dance from Brigham Young.
Debbie Ghamkhar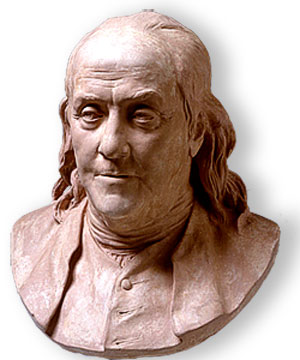 The Franklin Fellow Program cordially welcomes Ms. Debbie Ghamkhar, the 142nd Franklin Fellow. Debbie is assigned to the Bureau of Western Hemisphere Affairs/Office of Regional Economic Policy where she serves as Outreach Coordinator advising on initiatives that include women's entrepreneurial start-ups, small and medium-sized business development, energy sustainability, education and social protection in the Americas.
Debbie's impressive experience speaks for itself:
Having started her career with the multicultural magazine COLORS co-founded by Benetton, she helped develop Benetton's global advertising campaigns. Debbie went on to Newsweek, assigned to the foreign department researching and reporting on Bosnia, Haiti, Somalia and the Middle East.
From print, Debbie transitioned to television where she worked as an Associate Producer with CBS News on the documentary series "Under Fire", focusing on international conflicts. Topics included the first Gulf war, 'racine' or roots music in Haiti, and dissident writers with original interviews with American author Arthur Miller, Nobel laureate Wole Soyinka, British playwright Harold Pinter and Russian poet Irina Ratushinskaya.
After CBS, Debbie turned her attention to domestic news, serving as Associate Producer for two PBS FRONTLINE documentaries: "Washington's Other Scandal" with Bill Moyers which focused on U.S. campaign finance and received the Peabody Award in Journalism for investigative reporting. This production was followed by "The Crash" which looked at the 1997-98 global economic crisis and included interviews with George Soros, Paul Krugman, Stanley Fischer and Jeffrey Sachs. "The Crash" received the Edward R. Murrow Award in Journalism.
Debbie continued in television as a Producer with ABC News on the overnight news broadcast World News Now with Anderson Cooper and Good Morning, America. She also worked on a special Millennium edition of The New York Times.
Debbie received her B.A. and M.A. from New York University in Near Eastern Studies. She also received her J.D. degree from Syracuse University College of Law.
In addition to practicing law in the DC metropolitan area in recent years, Debbie has advised educational and cultural non-profits and embassies on strategic communications and public outreach engagement. She served on the Board of Adventure Theatre, the oldest children's theater in the Mid-Atlantic region, cultivating new artistic collaborations and endorsements with such personalities as actor and environmental activist Pierce Brosnan and performer Cedella Marley of Ziggy Marley and the Melody Makers. Debbie is a strong advocate of the arts and its role in early childhood education. She lives in Maryland with her husband, their six-year-old daughter and their Maltese Ringo.
Dr. Wendy Gilpin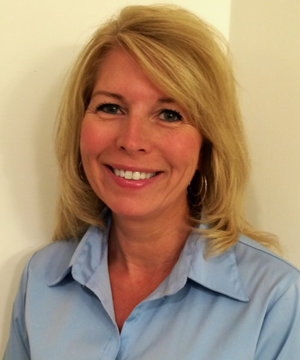 The Franklin Fellows Program is pleased to welcome Dr. Wendy Gilpin. She is the 186th Franklin Fellow. Dr. Gilpin serves in the Bureau of Political-Military Affairs, Office of Regional Security and Arms Transfers. As a Franklin Fellow, she will engage in a review of existing laws, regulations, and policies governing U.S. arms transfers. She will develop recommendations for enhanced State engagement in these areas, particularly how to partner with the Department of Defense to build foreign partner capacity on a bilateral and regional basis in support of U.S. interests.
Prior to joining the U.S. Department of State, Dr. Gilpin was at Penn State University, where she led a major education unit and served as principal investigator for more than $6 million in research and curriculum development projects. She has executed many successful initiatives, led strategic planning for a 900-person research laboratory, and directed the conveyance of a Navy R&D Navigation Center. Most recently, she led an integrated data management program for a major Department of Defense weapon program.
Dr. Gilpin's project work includes sponsors such as the Office of Naval Research, Army Night Vision Laboratory, Academy of Applied Sciences, and the National Science Foundation. She has served on many Navy and NSF advisory boards and has been awarded grants for STEM outreach projects. She has also directed the National Ocean Science Bowl and the annual Junior Science and Humanities Symposium during her tenure at Penn State.
She has traveled extensively, loves to hike and is an advocate for animal rescue.
Dr. Gilpin earned undergraduate degrees in business administration and management information systems and a Ph.D. in education, all from Penn State.
Dr. James E. Girard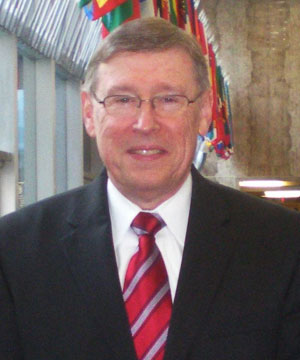 Professor James E. Girard will serve in the Bureau of Oceans, Environmental and Scientific Affairs (OES), Office of Environmental Policy. He will serve as the senior technical advisor on preparations for the 2009-2010 UN Commission on Sustainable Development (CSD) and will lead an interagency process to prepare the United States National report on sustainable development of transportation, mining, chemicals and waste management, as well as sustainable consumption and production, all of which are being addressed by the UN CSD in this cycle. The UN CSD is the intergovernmental process established by the UN to follow-up on the "Rio Earth Summit" on Environment and Development in 1992 and the World Summit on Sustainable Development in 2002.
Professor Girard is Chairman of the Chemistry Department at American University. Since he has been at American University, he has supervised over 45 theses and Ph.D. dissertations and received more than 3 million dollars in external grants. He is also the author of two textbooks. The first book, Principles of Environmental Chemistry, was first published in 2004 and a second edition has been released in the summer of 2009. The second book, Criminalistics: Forensic Science and Crime, was first published in 2007. The manuscript for a second edition is being written now for a spring 2010 release.
Professor Girard is a specialist in analytical chemistry. He has published over 70 articles on the methods and techniques used to separate and identify complex mixtures. He has directed research projects that developed methods for the analysis of environmental pollutants in soil and water. Additionally his students have perfected chromatographic techniques to determine the amount of neurotransmitter present in humans and animals.
James E. Girard received his Ph.D. from Pennsylvania State University. He has also taught chemistry at the College of the Holy Cross in Worcester, Massachusetts and worked as an industrial chemist. Prior to coming to American University, he was employed by General Electric's Corporate Research and Development Laboratory.
Dr. John L. Graham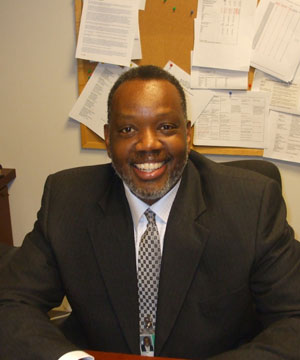 Dr. John L. Graham joins the Franklin Fellows Program from Delaware State University (DSU) in Dover DE, where he serves as Assistant Vice President for International Affairs. He was also Associate Dean in the College of Agriculture and Related Sciences. Prior to joining the University, John was Country Representative for Africare, Inc. in Kampala, Uganda where he served for three years implementing food security initiatives and related development assistance programming in cooperation with USAID. He is primarily responsible for advancing the University's international engagement strategy, which includes coordinating study abroad programs and facilitating international service learning and development experiences for students and faculty. He has led efforts that resulted in the establishment of forty faculty-driven institutional partnerships in Africa, Asia, Europe, Caribbean and the Americas.
John holds a Ph.D. in Agricultural and Extension Education with a concentration in international and community development from Michigan State University and an MA in the same field, as well as a BS in Business Administration from the University of Maryland Eastern Shore in Princess Anne, MD.
As a Franklin Fellow, John will join the Bureau of African Affairs' Office of Economic and Policy Staff as Foreign Affairs Officer-Expert to help in the analysis of local policies on food security in Sub-Saharan Africa. He will also serve on interagency working groups and Policy Coordination subcommittees on a variety of other issues and will support Bureau interactions with other stakeholders in soliciting input and formulating recommendations.
Carol Grose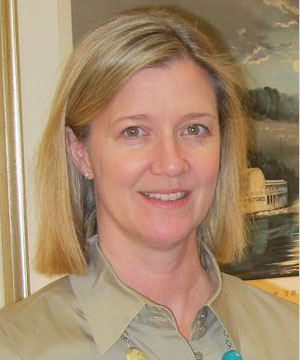 The Franklin Fellows Program is delighted to have Carol Grose as our 79th Fellow. She is serving in the Office of the Chief of Protocol (S/CPR), where she is the Outreach Advisor responsible for the planning, coordination and execution of special outreach program projects and large official functions hosted by the Chief of Protocol.

Carol began her financial career in New York on the fixed income trading floor at Salomon Brothers. She then moved to Smith Barney and Donaldson, Lufkin and Jenrette, where she managed fixed income portfolios and strategies for municipalities, pension funds, banks and money managers. After leaving Wall Street, Carol worked at Asset Strategies, supervising a large staff that identified and liquidated troubled assets. She has also been a financial consultant, as well as developing and teaching training seminars on fixed income and derivatives for various corporations.
Carol has an active interest in education, first as an after-school tutor and then by working with a group of writers to facilitate a creative writing and advanced literacy program in the Manhattan Correctional Institute's Women's Prison. She served on the Founding Committee and as a Trustee at the inception of CityYear London, which is modeled on and affiliated with the service model established by CityYear in the US.
While living in London, UK with her family, Carol became active in Democrats Abroad, UK, serving on the Executive Committee during a period of ten-fold membership growth. During this time, she helped found and served as Global Vice Chair and Co-Chair of the Democratic Expat Leadership Council, which organized major donor fundraising for the Democratic National Committee from overseas Americans.
She holds a BA in History from Mary Baldwin College and an MFA from New York University. Her personal interests include occasionally producing and co-producing theater, both on and off Broadway.
Debra Gulick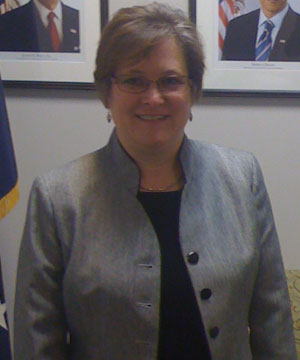 We are pleased to announce that our 115th Franklin Fellow is Debra Gulick. Debra, who began her fellowship on April 4th, serves in ISN's Office of the Coordinator for Threat Reduction Programs, where her duties include assisting and advising Ambassador Bonnie Jenkins in her role as Chair of the Global Partnership Working Group (GPWG) in 2012 and as the U.S. representative to the GPWG in 2013. She will be working closely with the National Security Staff and their efforts in leading the Biosecurity Working Group of the Global Partnership. She will also be serving as liaison for ISN/TR with U.S. departments and agencies for activities related to the 2014 Nuclear Security Summit.
Debra graduated from Michigan Technological University with a Bachelors of Science degree in Medical Technology with an emphasis in microbiology. This led her to work in several clinical laboratories, where she specialized in microbiology/immunology. From there, she branched out into environmental microbiology and gained knowledge in mycology and quality assurance. She is a member of several professional organizations, including the American Society of Microbiology (ASM) and the American Society of Clinical Pathologists (ASCP).
The events of 9/11 and the Amerithrax incident sparked Debra's desire to pursue a Masters of Science degree in Biodefense at George Mason University, where she intends to graduate this spring. She recently attended the ASM Biodefense conference in Washington, DC.
Debra has resided in Springfield, Virginia for the last twenty years, raising two boys and involving herself with volunteer positions surrounding their activities. These included PTA, Boy Scouts of America, Band Parent and Soccer Parent. Now, she intends to nurture her own interests by joining a hiking club and enjoying new restaurants.
Lorraine Hawley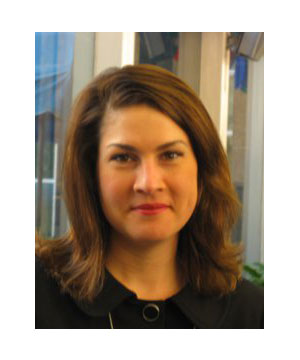 Lorraine is served as a Franklin Fellow in the Office of Economic Policy in the Bureau of East Asian and Pacific Affairs. Lorraine's portfolio included a broad range of issue areas related to the Asia Pacific, Africa, and EU as well as the international trade and investment portfolio. Lorraine supported a wide range of international clients and monitored developments in international and domestic energy, trade, investment and fiscal policies, as well as political trends which impact the energy industry and Chevron's international operations and investments. Lorraine joined Chevron in 1999 and has served in International Affairs since 2005.
Lorraine's academic background includes an undergraduate degree in Journalism from the University of Georgia's Grady College of Journalism and Mass Communications. Lorraine has also studied Political Science and History at Oxford University in Oxford, England and Energy and Environment in Developing Countries at Johns Hopkins University School of Advanced International Studies.
Dr. Lauren Hinthorne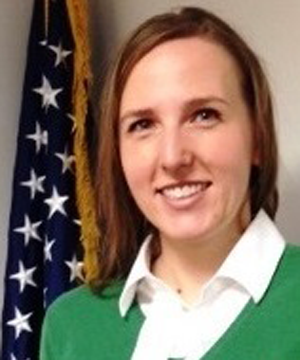 The Franklin Fellows Program is pleased to welcome Dr. Lauren Leigh Hinthorne. She is the 180th Franklin Fellow. Dr. Hinthorne serves in the Bureau of Conflict and Stabilization's Office of Learning and Training (CSO/OLT). She will contribute to the office's work toward measuring impact and capturing best practice related to CSO's conflict prevention and response activities.
Dr. Hinthorne is the fourth Franklin Fellow nominated and sponsored by the American Council of Learned Societies (ACLS), a New York-based, private, non-profit federation of 70 national scholarly organizations. She was previously a Postdoctoral Research Fellow in the Centre for Communication and Social Change at the University of Queensland, where she focused on the theory and practice of participatory visual research methods. She also has a strong interest in data visualization, including info graphics.
Before moving to Australia, Dr. Hinthorne spent several years in the UK where she earned a Master's degree in Conflict, Governance and Development and a Ph.D. in Politics, both from the University of York. Her doctoral research investigated the nexus of international democracy assistance objectives and non-elite perceptions of democracy in eastern Madagascar. She has presented papers at numerous national and international conferences, and her work has appeared in journals including Democratization, Qualitative Research and Field Methods. She is also an Associate Scholar of the Center for Local Strategies Research. Dr. Hinthorne loves to travel and has conducted fieldwork in Madagascar, Timor-Leste and Papua New Guinea.
Dr. Hinthorne worked at an artisan bakery and still enjoys baking sourdough bread and layer cakes.
Jimmy Hock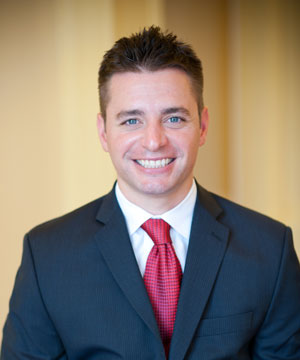 Prior to becoming a Franklin Fellow, Jimmy spent four years at Hewlett-Packard as a Program Manager focusing on Merger & Acquisition technology integrations. Some of his more recent M&A integrations included the HP acquisitions of Electronic Data Systems (EDS) and 3Com Corporation. Jimmy also has served at Washingtonpost.Newsweek Interactive, where he worked on business development and new media, and at Time Warner working on data communications infrastructure.
Jimmy received a Bachelor's of Business Administration from Loyola Marymount University in Los Angeles and his MBA from American University's Kogod School of Business here in Washington, DC. He currently is a graduate student at The George Washington University's Elliott School of International Affairs, where he is working on a Master's degree in Security Policy Studies.
International travel has also played a role in his decision to enter into the public sector and pursue a career in foreign service. Jimmy has traveled to 17 countries and had the opportunity to live abroad in London, England and Beijing, China. His private sector experience also allowed him to work on international projects in India, Brazil, Australia, China and Canada. Some of his stronger interests lie in international relations & economics, foreign policy, weapons proliferation and homeland security.
Jeff Holiday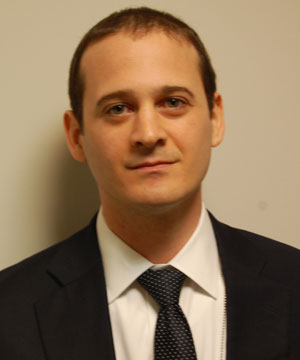 Jeff is serving in the Office of the Senior Advisor to the Secretary for Civil Society and Emerging Democracies (S/SACSED). He will be working to create and implement new initiatives to strengthen civil society and support emerging democracies.
Prior to becoming a Franklin Fellow, Jeff was a vice president at Goldman Sachs Japan Co., Ltd. in Tokyo, where he served in the investment banking division. His role was advising corporate and private equity clients on divestitures, acquisitions and equity offerings. Previously, Jeff was an executive director at Goldman Sachs International in London, where he advised private equity clients on merger-related transactions. He began his career in New York as an associate at Goldman, Sachs & Co. and an analyst at Morgan Stanley & Co.
Jeff earned a bachelor of science degree from the University of California, Berkeley.
Corey Holmes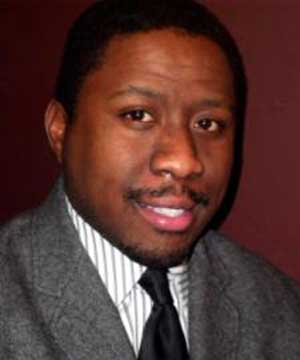 Mr. Corey Holmes, the Department's 144th Franklin Fellow, serves in IRM's Office of eDiplomacy. Among the projects Mr. Holmes will advance is the Virtual Student Foreign Service (VSFS) Program, with a goal to recruit more diverse undergraduate and graduate students to participate.
Mr. Holmes possesses a range of unique skills and knowledge he has already begun to apply to the VSFS Program. His background includes work in international corporations and start-ups, as well as with international entrepreneurs. He spent 2009 in South Africa providing support to small businesses in the lead up to the World Cup there. His assignment with Enablis Entrepreneurial Network, a nonprofit that supports entrepreneurship in the developing world, helped facilitate sustainable growth, expansion, or joint ventures throughout South Africa. Following the Enablis assignment, Mr. Holmes served as a management consultant to the Randburg Chamber of Commerce and Industry to implement strategic initiatives, including expanding its membership base. He accompanied South African President Zuma to India to deepen commercial ties between South Africa and India.
Following his return from South Africa, among other activities, Mr. Holmes served as a SCORE counselor supporting business development in Detroit. He is passionate about foreign affairs, politics, international business, social responsibility, and community engagement. The list of Mr. Holmes's active volunteerism goes well beyond the above-enumerated projects.
Mr. Holmes received an MBA in Global Management from the University of Phoenix and a BA in Business Administration/Accounting from Clark Atlanta University.
Emily Hsu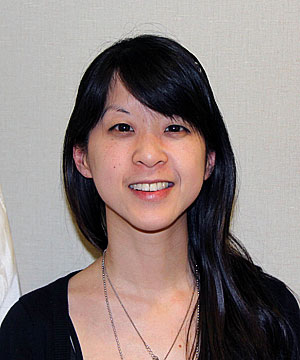 Emily Hsu is serving as a Franklin Fellow Writer/Adviser at the U.S. Mission to the United Nations, Press and Public Diplomacy section.
Before joining the Franklin Fellowship Program, Emily spent several years in Washington, DC, both as a reporter and a program/policy specialist. At the U.S. Institute of Peace's Center for Post-Conflict Peace and Stability Operations, she studied security, governance and development issues related to the stabilization of conflict-affected countries. She also published several reports/articles on peace building topics, including NGO-military relationships and the development of media in post-conflict zones. In 2009, she co-wrote the Guiding Principles for Stabilization and Reconstruction, the first-ever doctrinal manual written for civilians operating in these environments.
Before joining the Institute, Emily worked as a journalist for a defense trade publication, covering Pentagon policy, weapons procurement, and budgetary and legislative affairs, with a focus on the U.S. Army. She also worked as a research consultant for the Social Science Research Council, studying the impacts of post-9/11 U.S. homeland security policies on Muslim and Arab American communities in the United States.
Emily has an MA in International Security from Georgetown University (School of Foreign Service) and a BS in Journalism from Northwestern University (Medill School of Journalism).
Christopher Hucke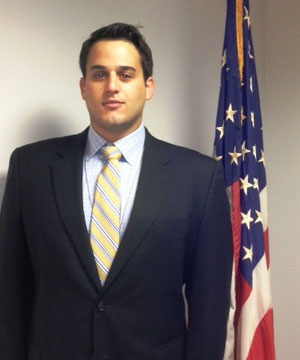 The Franklin Fellows Program is pleased to introduce the 141st Franklin Fellow, Mr. Christopher Hucke, now serving in the Bureau of Counterterrorism's Office of Terrorist Designations and Sanctions (CT/HSMA/D). He brings to his position unique field and technical experience in the Islamic world and in counterterrorism. In fact, Chris joins the Department after completing a 15 month deployment to Kabul where he served as a management consultant on a key NATO Afghan National Security Force Training Mission there. Immediately before deploying to Afghanistan, Chris conducted strategic communications analysis on terrorist and insurgent propaganda, with an emphasis on Iraqi terrorists. The goal of his reporting at the time was to highlight important themes in terrorist/insurgent thinking and practices in order to develop communication plans that would counter terrorist propaganda.
Chris also served as a research assistant at the U.S. Naval Postgraduate School in Monterey. His research focused on the links between extremist funding and recruitment and radicalization in Western Europe and Southeast Asia.
Chris holds a BA in Political Science from Denison University and a MA in International Policy/Terrorism Studies from the Monterey Institute of International Studies, as well as a certificate in project management from Georgetown University. He speaks Arabic, basic Dari and some German. While at university, Chris served as an intern in the Office of Senator Richard Lugar.
Ludmilla Huntsman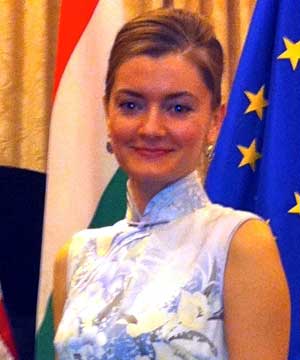 Ludmilla Huntsman serves as a business adviser in the Office of Public-Private Partnerships in the Bureau of Educational and Cultural Affairs / Policy and Evaluation. She is a consultant on effective mechanisms, models and frameworks for public-private partnerships. She is using her private-sector background and international development expertise to advise on new models of partnerships with multinational companies, foundations and non-governmental organizations. Her primary focus is coordinating analytical research and analysis of business strategies, trends and models for educational and cultural partnerships in four major areas – innovation and technology, entrepreneurship, civil society, and English education alliance. In this capacity, Ludmilla contributes to shaping strategies and policies for interaction between business and foreign policy issues, and the wider political and economic context.
Prior to becoming a Franklin Fellow, Ludmilla worked as CFO of Equilibrium Networks, a research and development startup that delivered innovative technologies for the Department of Defense. At Equilibrium, she was nominated for the Northern Virginia Technology Council's "Best CFO Award" for her successful management of a multi-million dollar budget. Earlier, Ludmilla served as Director of International Development at Charity Network Inc. (Abolish Child Trafficking (ACT) Now Inc.), a DC-area NGO dedicated to combating child trafficking worldwide. In both of these positions, Ludmilla spearheaded international partnership initiatives and forged relationships with international partners.
Ludmilla's core know-how includes executive management, financial planning, investment management, linguistics, regional expertise in the political, economic and cultural context of the post-Soviet space and significant international expertise. As a consultant for the private sector development program at the International Finance Corporation (a member of the World Bank Group) in Kyiv, Ukraine, she lived and worked in a transitional democracy with a capital-starved economy. Later, she gained significant international development experience through her consulting work with global corporations, Fortune 50 companies, and dozens of congressionally sponsored international exchange programs including Open World, Community Connections, and International Visitor Leadership.
Ludmilla earned a MBA from Waynesburg University under a full scholarship award from the U.S. Entrepreneurship Support Fund. She also holds bachelor and master degrees in linguistics from Cherkasy National University (Ukraine). Ludmilla has native proficiency in Russian and Ukrainian, and has a working knowledge of German. Her extensive travels throughout the United States, Europe, and Asia have instilled in her a firm belief in the importance of investing in education and fostering mutual understanding between the people of the United States and the people of other countries.
Dr. Alan Hurd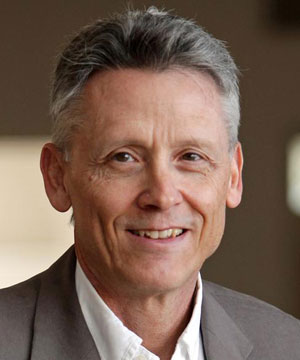 Alan joins the Office of the Science and Technology Adviser to the Secretary (E/STAS), where his portfolio includes critical elements and the return on investment for federally funded research.
Alan is on leave from Los Alamos National Laboratory in New Mexico where he was until recently the Director of the Lujan Neutron Scattering Center at LANSCE for over a decade. As a materials physicist, Alan is personally interested in the techniques of scattering neutrons and x rays to determine where atoms reside in a material and how atoms move. This information is needed to connect structure, composition and performance of any material and illuminates the path toward advanced materials.
In recent months, Alan spent a short sabbatical at the Santa Fe Institute (SFI) where he studied critical materials supply risk factors. A co-author of the acclaimed 2011 report on energy critical elements by the American Physical Society and the Materials Research Society, Alan applies the methods of complexity science blazed by SFI to critical materials issues.
Alan has a Bachelor's degree in physics from the Colorado School of Mines and both Master's and PhD degrees in physics from the University of Colorado, where he was a National Science Foundation Fellow. After a two-year postdoc and one teaching year at Brandeis University, Alan worked for 16 years at Sandia National Laboratories doing basic materials science and managing fundamental materials research. He moved to Los Alamos in 2001. In 2007, Alan was President of the Materials Research Society, which continues to be his major professional society, along with the American Physical Society and the American Association for the Advancement of Science.
In his spare time in New Mexico, Alan enjoys playing trumpet with the Los Alamos Symphony Orchestra and several community groups, skiing and cooking with his fiancée, Michelle.
Dr. Roger Ingram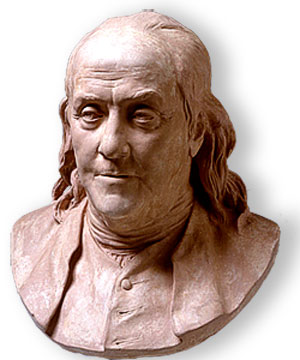 Roger serves in the Secretary's Global Health Initiative (S/GHI), where focuses on creating strategic partnerships resulting in health and well-being in our interconnected world.
Roger notes that he could have continued a life in Hawaii but chose instead to come to Washington, DC. Many people have asked him why. In response, he explains it is to use his background in organizational effectiveness and international psychology to be of service to our country and, potentially, to create an encore career here in Washington. His assignment as a Franklin Fellow will use his background as a PhD psychologist with experience in international organizational effectiveness, leadership training and management consulting.
Roger's education shows his passion for an international perspective, beginning with a Bachelor's degree in Psychology and interest in international cooperation at the University of California at Irvine to the PhD level and beyond to a Post-Doctorate at the University of Southern California in organizational change and psychotherapy.
Roger's career followed the path of his education. He was a management and psychology professor for the U.S. Navy in Alaska and elsewhere. He has also served as a consultant on organizational development for Native Alaskan Corporations with goals of education improvement, participative leadership and economic improvements. In the same way, his passion for international relations led him to serve as a consultant to the Cabinet of the Presidency of Mexico on development projects through coordination of federal agencies.
In all of his geographical and complex organizational efforts, his extensive career, yet to be completed, has aimed at creating a strategy for results, both for-profit and non-profit organizations.
Yet, there is still time in his career for pursuit of other interests. These include but, in his words, are not necessarily limited to, tennis, swimming, cooking, reading, gardening, architecture, interior design and enjoyment of life with his partner and with his son, a jazz pianist in NYC.
Jed Ipsen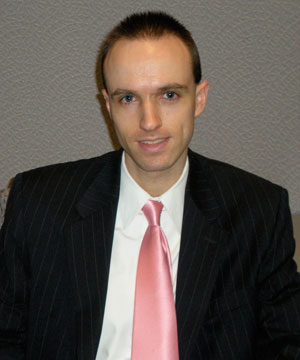 Jed Ipsen recently joined the State Department as a Franklin Fellow in the Bureau of Near Eastern Affairs where he handles issues involving economic development and terrorism.
Jed is currently the associate director of the Caux Round Table in Washington, DC. Previously, he served on the professional staff as a special advisor on terrorism with the U.S. Senate's Homeland Security and Governmental Affairs Committee through a fellowship with the Brookings Institution. He also served as a research associate with the Elliott School of International Affairs at George Washington University. He is a fellow of the American Academy of Political and Social Science and a member of the Pacific Council on International Policy and International Institute for Strategic Studies.
Dr. Robert Ivker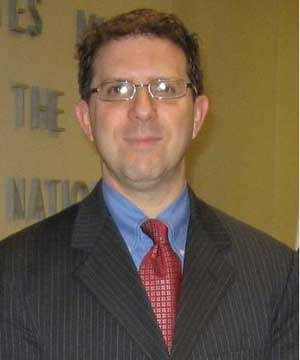 Franklin Fellow Dr. Robert Ivker is working at the US Mission to the United Nations in New York (USUN/PD). Before becoming a Franklin Fellow, Dr. Robert Ivker graduated from the George Washington University where he received his BA in political science. He went on to receive his medical degree from the University of Des Moines. W